Ivan Basso's singular winning effort against all challengers on the 10-mile climb to Monte Bondone's Giro d'Italia finish on Tuesday is drawing more comparisons between himself and Lance Armstrong.
Italian TV commentators could only say, "Lui è fuoriclasse, stesso Lance Armstrong" ("He is unequalled, like Lance Armstrong"), according to CyclingNews.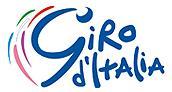 Basso's second stage win of this Giro gives him a more than 5-minute lead over his nearest competitor, and just about assures him victory, barring mishap or serious illness.
The Italian cyclist, gunning to become the 13th man to win both the Giro and Tour de France in the same year, found himself isolated from his team on the final climb of the 107-mile stage that started in Rovato.
Saunier Duval-Prodir threw both previous stage winner Leonardo Piepoli and Gilberto Simoni at Basso with about 5 1/4 miles to go. They dropped Basso briefly, but he roared back to pass Piepoli and eventually Simoni about a 1 1/2 miles later.
Basso pedaled across the finish alone, Simoni followed 1-minute 26 seconds later.
The CSC teamwork and Basso cycling cadence are drawing comparisons with Armstrong after Tuesday's stage. Commentators also noted similarities after his Stage 8 win, saying he employed the tactic of putting distance between himself and challengers on the first hard climbing day so everyone else has to play catch up the rest of the race.
So how is he measuring up against Jan Ullrich, who entered the Giro in not prime condition? In spite of recovering from knee problems, Ullrich did beat Basso in the time trial. However, Ullrich finished 5 minutes 27 seconds behind Basso today.
Here are the overall results, with Basso winning by an ever-widening margin:
1. Ivan Basso (CSC)
2. José E. Gutierrez (Phonak) at 5:24
3. Paolo Savoldelli (Discovery Channel) at 9:17
4. Gilberto Simoni (Saunier Duval) 9:34
5. Wladimir Belli (Colombia – Selle Italia), at 11:07
6. Franco Pellizotti (Liquigas-Bianchi), at 11:59
7. Sandy Casar (Francaise des Jeux), at 12:40
8. Damiano Cunego (Lampre), at 13:55
9. Victor Hugo Pena (Phonak), at 14:59
10. Danilo Di Luca (Liquigas-Bianchi), at 15:18
More results and race news at CyclingNews and VeloNews. OLN features live streaming video of the Giro at the its website.
No rest for the peloton on Wednesday, as the 82-mile stage has 31 miles of climbing — the final 3 1/2 miles is a gravel road adjacent to a ski slope measuring 25% in places.