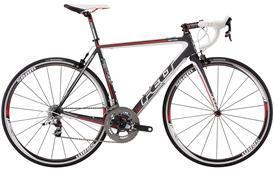 Felt Bicycles is in the midst of recalling 1,550 F-series model bicycles because of a potential problem with the carbon forks.
The US Consumer Product Safety Commission announced the Felt recall, and one involving 160 Novara Fusion bicycles, on Tuesday.
Felt
Irvine, California-based Felt Bicycles issued its own recall notice on Felt F3, F4, F5, F5 Team and F75 back in November 2010. Although no breakages or injuries have been reported, Felt said a test sampling of the carbon forks did not meet the company's standards.
The forks were manufactured by ADK Technology Ltd. of Guang Dong, China, and sold as part of the Felt bicycles at dealers from July 2010 through November.
Felt notified consumers about bringing in the bicycles for free inspection and repair. Initially, replacement forks came from Enve (formerly Edge), Easton and 3T, according to a Felt press release in November.
REI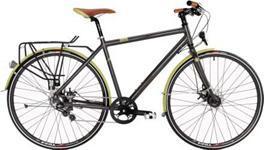 Meanwhile, REI is recalling the Novara Fusion after receiving a complaint that the alloy steerer tube on one bike broke away from the fork, causing the rider to lose control.
The problem has been isolated to bicycles with serial numbers U96Y28876 through U96Y29128, U95Y07321, and U96Y28393. The bikes include a standard and step-through model style. They were sold from November 2009 through November 2010.
Owners of these Felt and Novara bicycles should stop riding them immediately and contact the manufacturer or local dealer for information about inspection and replacement.
Felt Bicycles: Call Felt Bicycles toll-free at (866) 433-5887 or (866) 4-FELT-US between 8 a.m. and 5 p.m. PT or visit the firm's website at www.feltracing.com.
REI: For more information, contact REI at (800) 426-4840 anytime or go to REI's website at http://www.rei.com/help/recall/index.html