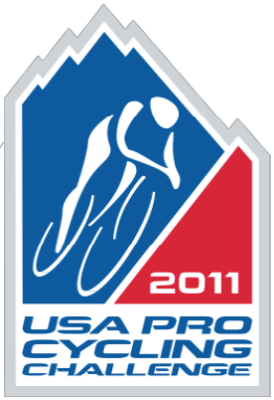 Organizers of next year's USA Pro Cycling Challenge announced the 12 Colorado cities where the stages begin or end.
In its second year, the bike race rolls out from Aug. 20 to Aug. 26, 2012. There wasn't any doubt that the race would return to Colorado next year,
but it's always good to see that this bike race and the Amgen Tour of
California aren't following the route of the Tour of Missouri and Tour de
Georgia into extinction.
The race will visit four new cities in 2012 — Durango, Telluride, Montrose and Boulder.
Organizers touted the choice of opening the race in the Four Corners region in the southwestern part of the state.  It's home to former racer and commentator Bob Roll, and more pro cyclists, national champions and Olympians live in Durango, per capita, than any other town in the US.
The race ends in Denver again in 2012, but this time the final stage is an individual time trial. That could drive the suspense of eventual race champion if the standings are close in the previous stages.
The stages are:
Monday, Aug. 20 — Stage 1: Durango to Telluride
Tuesday, Aug. 21 — Stage 2: Montrose to Crested Butte/Mt. Crested Butte
Wednesday, Aug. 22 — Stage 3: Gunnison to Aspen
Thursday, Aug. 23 — Stage 4: Aspen to Beaver Creek/Vail Valley
Friday, Aug. 24 — Stage 5: Breckenridge to Colorado Springs
Saturday, Aug. 25 — Stage 6: Golden to Boulder
Sunday, Aug. 26 — Stage 7 (ITT): Denver
Defending champion, Levi Leipheimer, sounds like he's looking forward to returning to the state. He won with Team RadioShack last year, but is returning with Omega Pharma – Quickstep in 2012.
"What makes Colorado uniquely challenging is the Rocky Mountains.  Knowing that in 2012 we will start in one corner of the state and suffer through more mountain passes than any other race of this caliber in the North America is exciting.  Add in the altitude factor and you've got one beast of a race."
Well, I can't wait until they release the beast in August.