Updating to 2018
Spring Metric — April 1, 2017  Starts from the Yorba Regional Park in Orange County. Rides are 40 and 64 miles. Sponsored by the Orange County Wheelmen. Registration opens Jan. 1.
Party Pardee Century — April 1, 2017  This 65-mile bike ride through the rolling foothills of Amador and Calaveras counties starts at Howard Park in Ione. A scaled-down version also available. Sponsored by Sacramento Bike Hikers.
Tierra Bella 2017— April 1, 2017  The annual ride is actually four different routes, from flat to hilly. The rides comprise 60K, 100K, 100 hilly miles and 126 hilly miles, all leaving from Gilroy. Sponsored by the Almaden Cycle Touring Club.
California Classic — April 1, 2017 A 10-mile section of the Sierra Freeway (Route 168) is closed to cars for this bike ride that starts in Fresno. Three options of 35, 60 and 100 miles. (All riders must start at 7 a.m.)
Red Hawk Ride — April 7, 2018 Options of 10, 25, 50 & 100 miles. Each rider receives a gift bag, ride support, fully stocked rest stops, finisher medal and free lunch after the ride. Begins and ends at Simpson University in Redding.
Wildflower Century (Creston) — April 8, 2017  Presented by San Luis Obispo Bicycle Club, the ride features three route options — 50, 75 and 100 miles — for a scenic bike ride through scenic valleys and isolated mountains of San Luis Obispo County
Cinderella Classic — April 8, 2017  This 65-mile bike tour around Amador, Livermore and Diablo valleys touts itself as the only ride for women and girls. Sponsored by Valley Spokesmen of Dublin. Fills up early. Check website for training rides
Red Hawk Ride — April 8, 2017 This family-friendly, community bike ride leaves from Simpson University in Redding. Ride options of 6.2/10K, 25 miles, 50 miles, 100 miles with views of Mt. Shasta and Lassen Peak. Breakfast, rest stops, and support included.
Bike Around the Buttes — April 8, 2017  This is a fund-raiser for the Diabetes Center of Yuba Sutter. Three courses — 17.5 miles, 40 miles and 100 miles. The century is essentially a flat course that passes through Meridian.
Hemet Double Century and Century — April 15, 2017  The southern California ride, ongoing since 1965, is a giant figure-8 loop of two 100-mile rides; a 100-mile only option is possible for either loop. Course closes at 10 p.m.
Sierra Century — April 15, 2017  The event offers 3 routes that take cyclists through Meadow Vista and the foothill towns of Colfax, Applegate, and Newcastle. Homebased at Amador County Fairgrounds in Plymouth (camp at fairgrounds Friday night). Full rider support includes continental breakfast, unique cuisine at rest stops and complimentary post-ride pasta dinner; sponsored by Sacramento Wheelmen. (Limited to 1,500 cyclists.)
Mr. Frog's Wild Ride  — April 15, 2017 The 100K and 50K bike rides from Murphy's explores southwestern Calaveras County. The fund-raiser for Feeney Park, a public park created and maintained by volunteers in the historic Mother Lode town. Prizes are offered. BBQ at the finish.
Sea Otter Classic Weekend — April 20-23, 2017 Three rides — a gran fondo, mountain bike tour, and open road tour.  Sea Otter Classic Recreation events. Monterey
Napa Valley Cycle for Sight — April 22, 2017  Three options — 50, 25 and 15 miles — to raise funds for an eyesight and veterans program of the Rotary International chapter in Napa. Starts and ends at Justin Siena High School.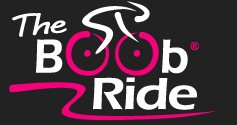 Boob Rides — April 22, 2017 Charity bike ride for the Susan G. Komen 3 Day Walk, the Avon 39 Walk to End Breast Cancer, and the Young Survival Coalition. Either start at the Irvine Amtrak station or in Solana Beach; both rides end at the Tidewater Tavern in Solana Beach. Presented by FUN 4 GOOD, a 501(c)(3) nonprofit.
Alpine Challenge — April 22, 2017 A premier ride in the eastern San Diego County mountains. Route comprise 25 miles, 50 miles, and 62 miles. Sponsored by the Kiwanis Club of Alpine..
Primavera Century — April 23, 2017  Scenic rides on East Bay roads. Four choices — 100 miles, 100K, 70K, 25 miles. Starts in Union City in East Bay. Sponsored by Fremont Freewheelers Bicycle Club
50-Mile Ride — April 29, 2017 A mountain bike ride to raise money for Team Rwanda Cycling and World Bicycle Relief. 25- and 10-mile routes also offered. Meets in Rancho Santa Margarita.
Wildflower Century (Chico) — April 30, 2017  Presented by Chico Velo Cycling Club, the ride features multiple options. Has been on Bicycling magazine Top 10 list.. (Registration now open)
Healdsburg Bicycle Tour — April 29, 2017 Bicycle rides of 23, 37 or 60 miles are routed in and around Healdsburg in the wine country of Sonoma County.
Tour de Cure – San Diego — April 29, 2017  Four ride options of 100, 62, 29, and 7 miles leaving from the Del Mar Fairgrounds in San Diego. Fund-raiser for American Diabetes Foundation.
L'Etape California — April 30, 2017  The ride covers 80 miles and 11,000 feet of elevation gain in north Los Angeles to summit Mt. Baldy, an Amgen Tour of California summit finish for the May 2017 race.
Mother Lode Century — See September Three ride options through the foothills of the California gold country: Motherlode – 94 miles (with an optional 6-mile loop); Gold Nugget – 64 miles; and Gold Dust -28 miles. Based in Lotus.
Jump ahead to California Bike Ride Calendar – May
Go back to California Bicycle Ride Calendar