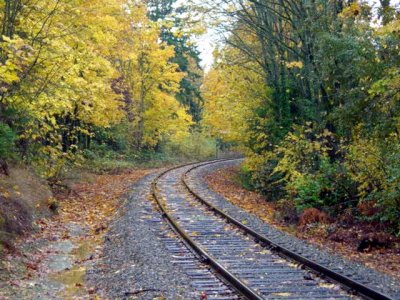 Can you imagine riding your bicycle in the future along this corridor where these railroad tracks run today? I can.
This is a very short stretch of a 47-mile railroad right-of-way that runs north-south about two miles from my home in the growing communities just east of Seattle.
The current owner, the BNSF Railway, wants to sell the 100-foot right-of-way. A deal currently in the works calls for the Port of Seattle to buy it for $100 million to $180 million and turn it over to King County along with the funds to build a bike and hike trail on it. In return, the Port gets the King County-owned 625-acre airfield just south of Seattle.
If the land swap deal happens — we'll probably know next year — the old rail line could become the backbone for a network of existing bike trails. …