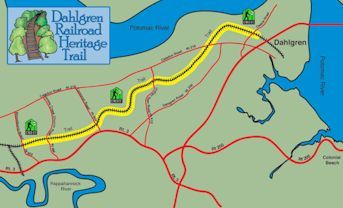 Ever get tired of waiting for government to act? David Brickley did.
That's why he took it on himself to purchase the rights to a 16-mile railroad right-of-way through King George County and launch plans for the Dahlgren Railroad Heritage Trail as a bicycling and hiking path near Fredericksburg, Virginia.
The Rails to Trails newsletter reports on Brickley, who saw the railbed in 1999 when he worked as director of a state agency. Try as he might, however, he couldn't interest the county's board of commissioners to develop a bike-hike trail.
Fearing the tract might be chopped up …