Here's a hand-built touring bicycle that travelers can fold up and stick in a suitcase.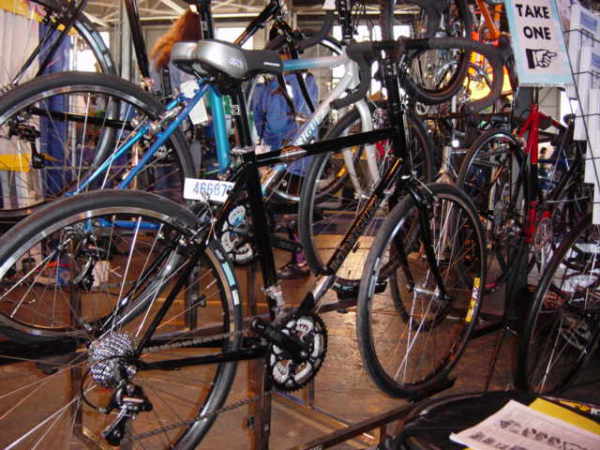 The Rodriguez Bicycle company has been hand-building bikes in Seattle for more than 30 years. At this year's Seattle bicycle expo the firm displayed its W-2 Adventure.
The touring bicycle features S and S Couplings, which allow it to be folded and packed in a 26-by-26 inch suitcase. It also features plenty of braze-ons for racks and front and rear panniers. More information on this touring bicycle is available at the Rodriguez website.
The new touring bike was designed with the help of Willie Weir, a bicycle tourist who write and speaks about his touring adventures. Rodriguez says many of the features on the production W-2 previously had only been available on custom bicycles.
More pictures from the Group Health Seattle International Bicycle Expo are available here.