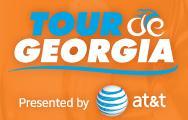 In case you were wondering, the Tour de Georgia will not roll out in 2010.
In spite of an effort to bring back the bike race next year, the cash-strapped Tour de Georgia Foundation was unable to find the sponsors to pay for the race for the second year in a row.
Tour de Georgia board member Tom Saddlemire told CyclingNews:
"The Board of Directors and our advisors did all we could to tailor a race to fit within the economic realities of today and we are understandably disappointed in this announcement, but we are committed to bringing back the Tour as soon as possible."
After the Coors Classic, Tour DuPont and Tour de Trump folded, the Tour de Georgia brought stage-racing back to the US in 2003.
The inaugural Tour de Georgia winner was Chris Horner, Saturn (2003). The other winners are Lance Armstrong, US Postal Service (2004), Tom Danielson, Discovery (2005), Floyd Landis, Phonak (2006), Janez Brajkovic, Discovery (2007), and Kanstantin Siutsou, Team High Road (2008).
The bike race had earned a ranking of 2.HC on the UCI calendar, which made it a big draw for teams that usually raced in Europe.
In spite of its popularity around the word, it was a hard sell for sponsors in Georgia. The race needed cash infusions of $400,000 from the state in 2007 and 2008.
That shouldn't have been an issue, however. The state gained $38 million in tourism dollars from the event in its final year, in spite of declining attendance.
In addition, charity bicycle events held in conjunction with the Tour de Georgia raised $500,000 for the Aflac Cancer Center at Children's Healthcare and the Georgia Cancer Coalition.