2017
Nebraska
Bicycle Ride Across Nebraska (BRAN) — BRAN celebrates Native American cultures in 2017 with the "5 Nations 5 States" bike tour. Five nations are Fox, Sac, Iowa, Winnebago and Omaha; states are Nebraska, with short forays into Kansas, Missouri, South Dakota, and Iowa. Choose from 7-day bike tour, or 3- or 4-days rides.  Facebook page. Dates: June 4-10, 2017.


Tour de Nebraska  The bicycle tour route is a loop within the state, starting and ending at the same place. Roughly 40 to 70 miles per day. Dates: June 21-25, 2017.
Nebraska United Methodist Church Bike Ride for Hunger (NUMB) — Raising money for hungry in Nebraska and around the world for 18 years. Sponsored by the Nebraska Annual Conference Board of Mission Outreach Hunger Committee.  About 245 miles; 150 rider limit. Registration opens Jan. 16, 2017.  Dates — June 24-28, 2017
Border Raiders See Kansas
Nevada
Death Valley — A van-supported tour through sand dunes, hot springs, canyons, rock formations, and an incredible variety of plant and animal life. We'll explore the maze of wildly eroded and colorful badlands that are Death Valley, and we'll retrace the route of the rugged '49ers and pioneers who arrived via ox-drawn wagons on the Old Spanish Trail to this special place in eastern California. Dates: Feb 25 – Mar 4, 2017. Mar 5 – 12, 2017. Mar 18 – 25, 2017. Mar 26 – April 2, 2017.
Tour De Nez Celebration of Cycling features bicycle racing and recreational cycling (including a Sunday century tour) in the foothills around Reno. Dates: June. See information and register for cycling at the Tour De Nez website.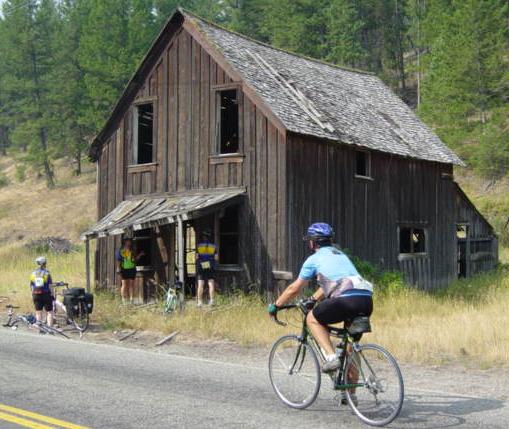 One Awesome Tour Bike Ride Across Nevada (OATBRAN) is a week-long ride across Basin and Range topography. The 435-mile loop begins and ends in Lake Tahoe with overnights in Fallon, Austin, Eureka, Ely, and Great Basin National Park. Includes stretches on US Highway 50, the loneliest road in America. Dates: Sept. 24-30, 2017.
New Hampshire
Other rides
Cycle the Seacoast — A loop ride from Portsmouth, N.H., that supports the American Lung Association. Options of 25, 50 or 100 miles. Date: May 1, 2016
New Jersey
Tour de Pines Bicycle Tour — The tour comprises five individual bike rides through the pinelands of New Jersey. Presented by the Pinelands Preservation Alliance, the rides are unsupported and participants must supply their own food, lodging and transportation. Each ride is 40 to 50 miles and visits natural, historical or cultural highlights of the area. Dates — Oct. 4-8, 2017
Scamp 'n' Rascal Cycling Adventures is a private touring outfit that offers a number of bike tours that start in New Jersey and head into Pennsylvania.
Other rides
Gran Fondo New Jersey — Starting and ending in historic Morristown, the ride combines bike touring and timed climbs. Date – Sept. 10, 2017
New Mexico
New Mexico Enchanted Lands — This van-supported tour starts and ends in Albuquerque, is 8 days long, averages 50 miles a day and visits Madrid and Santa Fe along the way.  Dates: Sept. 9-16, 2017.
Route 66, Santa Fe to Flagstaff — Staring in New Mexico, this van supported tour begins and ends in cities above 7,000 feet elevation. The ride is nine days long with an average of 66 miles a day. Dates: Sept. 23 – Oct. 1, 2017.
Santa Fe Trail Bicycle Trek 2016 — Bicyclists will ride the Santa Fe Trail 1,100 miles from Santa Fe, NM, to New Franklin, MO, on paved roads. 60 to 80 miles a day; breakfast, dinner and luggage sag provided. Limited to 50 riders (but must have 30 cyclists). Date: No more after 2016
Other rides:
Santa Fe Century — Loop ride from Old Santa Fe to old mining towns. Date: May 21, 2017.
Bicycle Adventures offers a 6-day Santa Fe – Taos Classic Tour on four weeks in May and September; also the 7-day Classic Tour Plus on two weeks in May and September.