2013
Nebraska
Bicycle Ride Across Nebraska (BRAN) – BRAN33 celebrates the Historic Highway Tour, which starts in Kimball in western Nebraska. Other details to be announced with registration opening in mid January. Check the website or Facebook page. Dates: June 2-8, 2013.


Tour de Nebraska  The 2013 bicycle tour route is a loop around central Nebraska. It starts in Doniphan with overnights in Loup City, Callaway, Holdrege and Blue Hill. The distance is 306 miles. Dates: June 19-23, 2013
Nebraska United Methodist Church Bike Ride for Hunger (NUMB) – Raising money for hungry in Nebraska and around the world for 18 years. Sponsored by the Nebraska Annual Conference Board of Mission Outreach Hunger Committee. Stars in Norfolk with overnightstops in Oakland, Laurel and Creighton.  About 300 miles. Dates — June 22-26, 2013.
Border Raiders See Kansas
Nevada
Tour De Nez Celebration of Cycling features bicycle racing and recreational cycling (including a Sunday century tour) in the foothills around Reno. Dates: July 25-28, 2013. See information and register for cycling at the Tour De Nez website.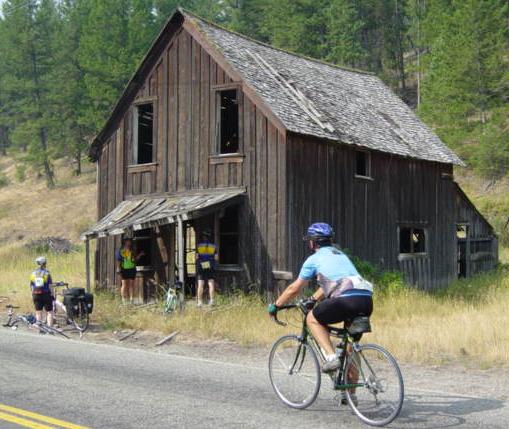 One Awesome Tour Bike Ride Across Nevada (OATBRAN) is a week-long ride across Basin and Range topography. The 435-mile loop begins and ends in Lake Tahoe with overnights in Fallon, Austin, Eureka, Ely, and Great Basin National Park. Includes stretches on US Highway 50, the loneliest road in America. Dates: Sept. 22-28, 2013.
Other rides —
RTC Viva Bike Vegas 2013 Gran Fondo Pinarello  Sept. 21, 2013 — Cyclists can take a 17-mile, 60-mile or 103-mile Gran Fondo at the Viva Bike Vegas event. All rides start on the Vegas strip; the longer routes roll into the Las Vegas Valley and Red Rock Canyon National Conservation Area.
New Hampshire
Seacoast Bike Tour is a fund-raiser for the American Lung Association's New Hampshire chapter. The one-day option starts at Pease Tradeport in Portsmouth, along the coast to historic Ogunquit, Maine. The second day returns along a different route.  Dates: May 18-19, 2013.

New Jersey
Tour de Pines Bicycle Tour — The tour comprises five individual bike rides through the pinelands of New Jersey. Presented by the Pinelands Preservation Alliance, the rides are unsupported and participants must supply their own food, lodging and transportation. Each ride is 40 to 50 miles and visits natural, historical or cultural highlights of the area. Dates — Oct. 9-13, 2013
Scamp 'n' Rascal Cycling Adventures is a private touring outfit that offers a number of bike tours that start in New Jersey and head into Pennsylvania.
Other rides:
Pedaling for Prevention — One-day bike ride through Morris and Essex counties to benefit the Burn Center at Saint Barnabas. Ride options of 10, 25 and 40 miles. Leaves from Livingston, New Jersey. Date: June 9, 2013. Also see Burn Center website.
New Mexico
New Mexico Enchanted Lands — This van-supported tour takes cyclists through Northern New Mexico, from Albuquerque to Santa Taos and Truchas. Presented by nonprofit Adventure Cycling Association. Dates: Sept. 7 – 14, 2013.
Santa Fe Trail Bicycle Trek 2013 – Bicyclists will ride the Santa Fe Trail 1,100 miles from Santa Fe, NM, to New Franklin, MO, on paved roads. 60 to 80 miles a day. Limited to 50 riders (but must have 30 cyclists). Date: Starts Sept. 8, 2013.
Other rides:
Santa Fe Century — Loop ride from Old Santa Fe to old mining towns. Date: May 19, 2013.
Bicycle Adventures offers a 6-day Santa Fe – Taos Classic Tour on four weeks in May and September; also the 7-day Classic Tour Plus on two weeks in May and September.