Trek Bicycles is recalling 316,500 bicycle pedals that — if incorrectly installed during bike assembly — could fall off the crank arm and cause a crash.
The Bontrager Satellite City bicycle pedals are installed on Trek "Allant+," "Dual Sport+," "FX 2," "FX 3," "Verve 2," "Verve 3," and "Verve+" model bicycles. The pedals are stamped with "ZTR02" and have orange reflectors on the outside edges. They were sold between January 2018 and April 2021.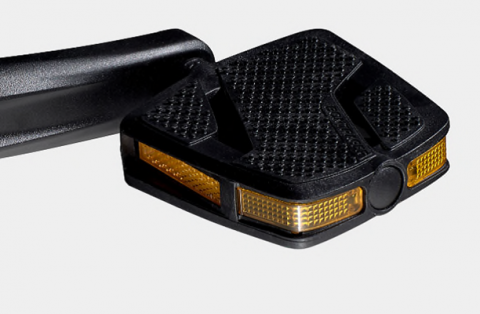 Trek and the US Consumer Protection Commission recommend that owners stop using the bicycles immediately and contact their Trek bicycle store for free replacement pedals and installation.
Trek says it has received more than 130 reports of pedals locking up or falling off. In 7 cases, the failures led to injuries.
The bicycle pedals, manufactured in China, require a multidirectional torque wrench for installation on the crankarm. If improperly attached the pedals can fail, Trek says.
Go to "Recalls" at the Trek Bicycles website for more information.