John Karras, who co-founded the Register's Annual Great Bicycle Ride Across Iowa, died Wednesday. He was 91.
Together with former Des Moines newspaperman Donald Kaul, the two bicycle enthusiasts took off on a cross-state bicycle ride in 1973. Announcing their intention in the Register, they were shocked when 100 people showed up to join them.
Soon, the bike ride morphed into RAGBRAI, the grand-daddy of all cross-state bike tours that regularly puts 15,000 cyclists on the road. Commonly described as a rolling party as frequently as a multi-day bike tour, the ride has given rise to many similar annual events around the US.
How many, you ask? Just look at this list of multi-day bicycle tours listed at Biking Bis.
One of the hallmarks of RAGBRAI — in addition to pie — is the outstanding support it gets from the communities along the route. Small towns throughout Iowa vie for a chance to host the traveling cyclists and provide food, lodging, and entertainment. Even being named as a rest stop on the route can mean tens of thousands of dollars to local schools, churches and charities that raise money from hungry and thirsty cyclists.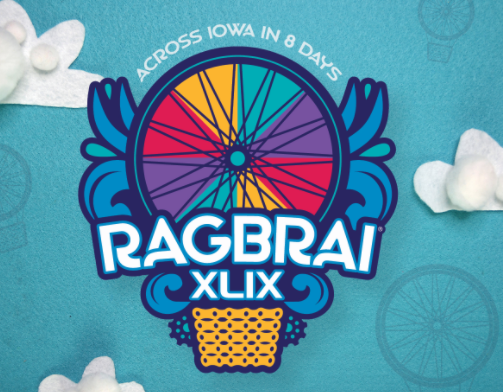 The 2022 RAGBRAI, which is celebrating its 49th year, has launched preparations for next year's ride from July 23-30.
Dieter Drake, RAGBRAI's ride director, was quoted in the Register:
"I've met some pretty amazing people in my life, and John Karras ranks at the top of the list. He has been and will continue to be an inspiration to me and to generations of RAGBRAI fans — past, present and future.
"We are forever in his debt."
So the next time you're enjoying the people or scenery on a cross-state bike ride, remember it all started in Iowa with John Karras and Donald Kaul. They're responsible for one the best ideas on two wheels.
Read more about John and Donald and their great idea at the Des Moines Register.