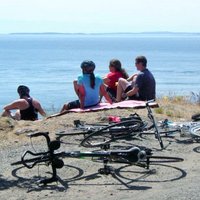 A global travel guide operation chose the San Juan Islands in the Puget Sound as its sole US destination on its Top 10 cycling routes list.
Considering the scenery, bicycle friendly roads, amenities, and remoteness of the three-island archipeligo, I can see why UK-based The Lonely Planet, in cooperation with BBC Worldwide, would make that choice.
Among other far-flung cycling routes on the list (named below) are the Isle of Wight, England; West Coast of Tasmania; and Friuli-Venezia Giulia, Italy.
Bicycle friendly roads
I've visited the three-island chain — San Juan, Lopez and Orca — on a couple of the many charity bike rides that target the islands every year and can understand how they could find their way onto this list. They're also popular with bicycle touring outfits.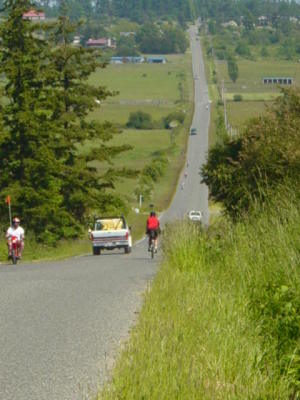 Each island in the group is accessible by the Washington State Ferry System, which is a relatively inexpensive ride if you only take your bicycle but leave your car in Anacortes. There's camping, hotels, bed & breakfasts or housing rentals available on every island.
The rural roads are paved and there's plenty of room for bicycles and cars to share the road. Along the road from Friday Harbor to Roche Harbor on San Juan Island, there's actually a designated bicyclist rest area with a picnic table.
The terrain isn't always gentle, however, with the most scenic shoreline bike routes being the most hilly. Cyclists wanting to test their legs further can always pedal up Mount Constitution (elevation 2,409 feet) on Orcas Island.
More information
There's plenty of wildlife on and off the islands. I've seen deer and black foxes on my bike rides there. Lime Kiln Point on the rocky western side of San Juan Island is one of the best land-based orca-watching viewpoint.
Check out "Take a bike vacation on San Juan Island" and "Bicycling Lopez Island" for bike route maps, more information about what to see, and links to island amenities, bike touring and bike renting availability.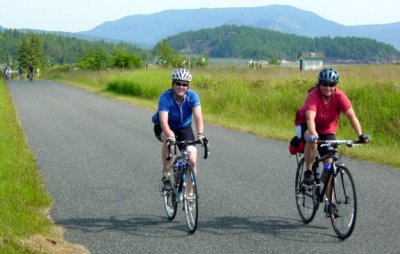 Here's what Lonely Planet had to say about bicycling the San Juan Islands:
"The ferry conveying you and your trusty steed from Seattle or Anacortes weaves its way calmly, the perfect introduction to the slow, peaceful character of these islands. Awaiting you are forested shorelines, secluded coves, bucolic vistas and quiet roads. The three largest islands, Lopez, Orcas and San Juan, each have their own distinctive charm, with historic sites and art galleries. The terrain is hilly, but each can be cycled in a day, including plenty of time to watch for seals, otters, sea lions and the odd orca, or black-tailed deer and eagles farther inland.

"More information: Washington State Ferries provides the main transport link between Anacortes and the islands. The Victoria Clipper runs from Seattle to Friday Harbor."
Lonely Planet's Top 10 cycling routes:
1. Isle of Wight, England
2. West Coast, Tasmania, Australia
3. The Luberon and Mont Ventoux, Provence, France
4. San Juan Islands, Washington, US
5. County Clare, Ireland
6. La Farola, Cuba
7. National Highway 1, Vietnam
8. Otago Peninsula, New Zealand
9. Cape Breton Island, Canada
10. Friuli-Venezia Giulia, Italy