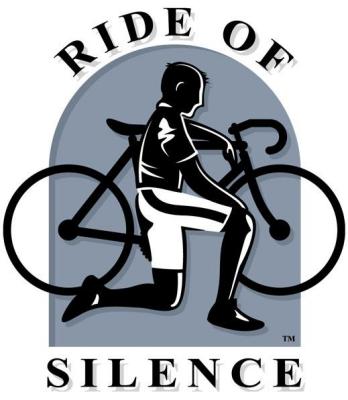 Bicyclists in more than 300 cities across the globe will take time on Wednesday evening to remember bicycle riders who have been killed or injured in traffic.
In most locations, the Ride of Silence rolls out at 7 p.m. for a solemn 8- to 10-mile ride at a 12 mph.
[Note: Some rides begin earlier; Seattle Ride for Silence leaves Gas Works Park at 6:30 p.m.]
The silent procession is not only intended to honor those who injured and killed, but also to remind motorists, police, the courts and other public officials that bicyclists have a right to use public roads.
The commemorative bicycle ride was launched in 2003 by Chris Phelan, who organized a ride to remember endurance cyclist Larry Swartz who was struck and killed by the mirror of a passing bus.
Since then, the ride has grown to every state in the U.S. and 23 other countries. In 2011, Ride of Silence events were held in 320 cities.
To find a Ride of Silence in your area, check the event location list for the United States or International.
Here in Washington state, ride events are listed for Seattle, Silverdale, Spokane, Tacoma, Vancouver and Wenatchee.
Be sure to confirm the start time of the ride in your area. I notice the Seattle Ride for Silence convenes at Gas Works Park at 6 p.m. for a dedication at 6:15 p.m. and a ride roll-out at 6:30 p.m. The cyclists plan to be passing City Hall at 7 p.m.