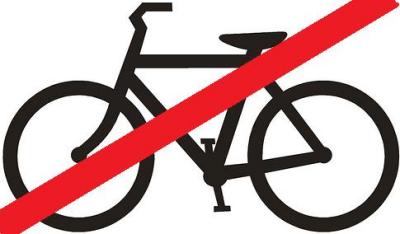 Although the automobile was making headway in the early 20th century, many folks still used bicycles when President Theodore Roosevelt established the Deer Flat National Wildlife Refuge in 1909.
There was nothing in his executive order about bicycles when he set up the bird refuge on Lake Lowell near Nampa in southwestern Idaho.
Now, that all might change.
Biking ban
A blog reader wrote to say that the U.S. Fish and Wildlife Service is updating its Comprehensive Conservation Plan for the 10,000 acre refuge and seeks to ban bicycling and horseback riding there. She wrote:
"We ride horses on a nice trail adjacent to Lake Lowell. This trail is also used by bicyclists and joggers. The proposed alternatives to recreation at the Refuge eliminates horseback riding and bicycling."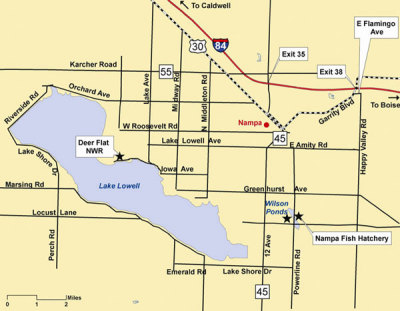 Blueprint
The feds say that not only will the proposed plan govern management for the Deer Flat refuge, but, according to the refuge's planning website:
"The Deer Flat National Wildlife
Refuge CCP will be the blueprint we will use to improve Refuge conditions
and manage fish, wildlife, plants, and recreation over a period
of 15 years."
That's a big impact that will affect users at many refuges. There are currently 553 national wildlife refuges covering some 150 million acres.
Comments
The alternatives, currently under consideration and open to public debate, are available at the website. Start with Planning Update #3. If you have thoughts about this plan, this is a good time to share them with the feds.
There's an open house at the refuge visitor's center on July 8 and 9 and a public comment period is open until July 29, 2011.
After that, a Draft Comprehensive Conservation Plan/Environmental Impact Statement will be published in Spring 2012 and the public will again have a chance to comment.

Bicycling limits
There are several aspects to the policy alternatives at the refuge, but here's the only of concern to bicyclists:
"The Refuge is not proposing to allow dog walking, bicycling or horseback riding due to the level of disturbance these activities pose to wildlife and visitors. However, there are numerous locations near the refuge where these types of activities can be pursued."
I'm not going to pretend to understand all the issues or know what's best in this case. If you're a bicyclist who rides there, however, you might want to share your opinion. You can file your comments with the Fish and Wildlife Service online.
Here's a video shot by an equestrian who uses the trail.