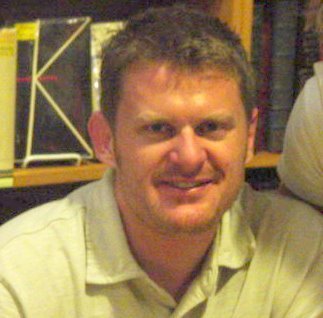 In a series of e-mails written to cycling officials and sponsors disclosed by the Wall Street Journal and ESPN.com, Floyd Landis admits to doping to enhance his performance during his cycling career.
More explosive, however, are his assertions that Lance Armstrong, Levi Leipheimer, George Hincapie and David Zabriskie all participated in various forms of doping while they were together at the U.S. Postal Service cycling team.
Armstrong immediately rejected the accusations, but the World Anti-Doping Agency says it will investigate the charges.
Armstrong reacted before the beginning of Stage 5 of the Tour of California, with team manager Johann Bruyneel at his side. See the video above right. In it, Armstrong implies that Landis was threatening what amounts to extortion:
"It's our word against his word. I like our word. We like our credibility. We have nothing to hide. Nothing to run from." ….

"I would say that I'm a little surprised but I'm not. I would remind everybody that this is a man who wrote a book for profit that has a completely different version. He took a lot of people's money for his defense. Now when it all runs out, his story changes."
[A transcript of the entire press conference can be read at the Team RadioShack website. Bruyneel was expected to appear on Larry King Live on CNN Thursday night.]
Armstrong had repeatedly stressed that he's raced clean throughout his career despite frequent allegations, including those leveled by the media in France and the UK.
Hincapie issued a statement:
"I have been a professional on the circuit for 17 years – which is one of the longest careers in the peloton. During that time, I have earned the respect of my peers and a reputation for working hard, honestly and honorably. I'm really disappointed to hear these accusations."
Probe launched
The next step is unclear, except for upcoming days of speculation, innuendo and denials.
The World Anti-Doping Agency, one of the recipients of the emails, said:
"WADA is aware of the serious allegations made by Mr Landis. We are very interested in learning more about this matter and we will liaise with the United States Anti-Doping Agency (USADA) and any other authorities with appropriate jurisdiction to get to the heart of the issues raised. WADA looks forward to these further investigations and enquiries by those responsible."
The New York Times reports that Landis is cooperating with investigators for the US Anti-Doping Agency. One of the investigators was also involved in the government's probe of the Bay Area Laboratory Co-Operative (BALCO).
Landis was stripped of his 2006 Tour de France title because of doping, even though he asserted that he was innocent of the allegations through administrative hearings and appeals. Suspended for two years, he returned to cycling on continental-level teams last year and now rides for the Bahati Foundation.
These e-mails mark the first time he has ever admitted to using blood doping or performance-enhancing drugs.
Landis recants
So far this morning, the only reporter to reach Landis is ESPN.com's Bonnie Ford. The discredited cyclist says he has no documentation or proof to back up the accusations made in the e-mails. Ford said:
"It's as simple as this, he wants to clear his conscience. … This dishonesty has eaten him alive from the inside and he said he'd really like to prevent young athletes from confronting the same choices that he had to…

"… He understands that it's going to boil down to his word against theirs."
Reaction
None of the organizations that oversee cycling, such as the International Cycling Union, USA Cycling, or the World Anti-Doping Agency, have said anything about opening investigations.
UCI president Pat McQuaid was clearly hostile about Landis' emails, which he had read. He told the Times:
"I think Landis is in a very sad situation and I feel sorry for the guy because I don't accept anything he says as true. This is a guy who has been condemned in court, who has stood up in court and stated that he never saw any doping in cycling. He's written a book saying he won the Tour de France clean. Where does that leave his credibility? He has an agenda and is obviously out to seek revenge."
Emails
It's not clear how the Wall Street Journal gained access to the e-mails, written between April 30 and May 6.
In them, Landis admitted to using blood transfusions and taking the synthetic blood booster Erythropoietin (EPO), steroids and testosterone patches to enhance his performance. He also experimented with female hormones and insulin.
According to the Wall Street Journal:
"In one of the emails, dated April 30 and addressed to Stephen Johnson, the president of USA Cycling, Mr. Landis said that Mr. Armstrong's longtime coach, Johan Bruyneel, introduced Mr. Landis to the use of steroid patches, blood doping and human growth hormone in 2002 and 2003, his first two years on the U.S. Postal Service team. He alleged Mr. Armstrong helped him understand the way the drugs worked. "He and I had lengthy discussions about it on our training rides during which time he also explained to me the evolution of EPO testing and how transfusions were now necessary due to the inconvenience of the new test," Mr. Landis claimed in the email. He claimed he was instructed by Mr. Bruyneel how to use synthetic EPO and steroids and how to carry out blood transfusions that doping officials wouldn't be able to detect. Mr. Bruyneel and Mr. Johnson could not be reached for comment."

"In the same email, Mr. Landis wrote that after breaking his hip in 2003, he flew to Girona, Spain—a training hub for American riders—and had two half-liter units of blood extracted from his body in three-week intervals to be used later during the Tour de France. The extraction, Mr. Landis claimed, took place in Mr. Armstrong's apartment, where blood bags belonging to Mr. Armstrong and his then-teammate George Hincapie were kept in a refrigerator in Mr. Armstrong's closet. Mr. Landis said he was asked to check the temperature of the blood daily. According to Mr. Landis, Mr. Armstrong left for a few weeks and asked Mr. Landis to make sure the electricity didn't go off and ruin the blood. George Hincapie, through a spokesman, denied the allegations."
In one case, Landis alleges that Bruyneel
He also claimed to have helped Leipheimer and Zabriskie take EPO before a stage of the Tour of California. Landis won the first Tour of California in 2006 as a member of the Phonak cycling team. No comment yet from Leipheimer and Zabriskie on those accusations.
In 2006, former Postal Service team member Frankie Andreu admitted to the New York Times that he took EPO during the 1999 Tour de France.
Other links:
Statement from Team RadioShack legal counsel
Several e-mails from Floyd Landis
Contents of one email at CyclingNews Forum.
Wall Street Journal tells about performance enhancing drugs.