Santa Cruz Mountains Challenge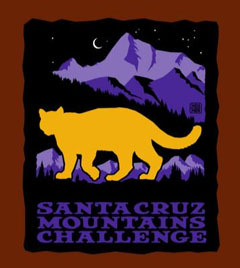 Bicycle tour sponsored in July by Santa Cruz County Cycling Club.
Permanent link to this article: https://www.bikingbis.com/2011/03/15/santa-cruz-mountains-challenge/
Inside Biking Bis
Multi-Day / Across State Bicycle Tours
Foto feed
Best Bike Rides – Seattle
Trip Recap: An Overnight Adventure with Camp Spokes

Camp Spokes is a free summer camp program for girls and gender-variant youth to learn about bike mechanics, safe cycling in urban and mountain bike settings, and sustainable DIY projects. This is a trip recap of their first overnight ride down the Virginia Capital Trail, which was helped make possible with an Adventure Cycling Association Minigrant.

The Power of Food as a Cultural Connection

We eat a lot on bike tours, but it's not only about the food. Ask someone about a recipe, and you are asking them about their lives. Food is not simply our fuel, just like bicycles are not only our mode of transport. Both are a way to appreciate and truly get to know the […]

The Gear You Need to Get Started Bike Touring

Starting to plan your first bike tour and feeling overwhelmed? Planning doesn't have to be complicated, and our writer makes it easier by breaking down the basics in this article and video. 
An error has occurred, which probably means the feed is down. Try again later.
Trail Moments | Lessons Learned from Climbing Colorado's Manitou Incline

This article was originally developed for the Winter 2024 issue of Rails to Trails magazine. It has been reposted here in an edited format. Subscribe to read more articles about remarkable rail-trails and trail networks while also supporting our work. Have comments on this article? Email the magazine. A friend of mine and I, both […]

Trail Moments | Climate Activist Luke Henkel Pedals for the Planet

My thirst for adventure has always driven me to see the world in unique ways. I grew up full-time traveling in an RV with my family and, as a child, spent countless hours biking, hiking, swimming, camping, kayaking and sleeping under the stars. As an adult, I've done my best to continue nourishing this traveling […]

Más Trail Moments con Vanessa Chavarriaga Posada: Una forma de dar pasos a favor del planeta

Read this blog in English. Recuadro: Pasar tiempo al aire libre en los senderos puede resultar beneficioso para las personas, los entornos y el planeta. Por eso animamos a todo el mundo, en todas partes, a hacer de los senderos una parte más importante de su vida cotidiana. El tiempo que pasa en el sendero […]
New Resource: Introducing The Bicycle Friendly Community Idea Book

Have you ever wondered what trail network wayfinding signage looks like in a highly-rated Bicycle Friendly Community (BFC)? Or how places that have earned a BFC award are engaging more… The post New Resource: Introducing The Bicycle Friendly Community Idea Book appeared first on League of American Bicyclists.

State Laws For Slow Roads

Introduction In September, the League of American Bicyclists (League) launched the Slow Roads Save Lives Campaign. The goal of the campaign is to create safer roads where people biking, walking,… The post State Laws For Slow Roads appeared first on League of American Bicyclists.

New League Staff: Meet Emma Meehan

Meet the newest member of the League team: Emma Meehan! As our incoming federal policy fellow, Emma works with our deputy executive director Caron Whitaker to further our efforts in… The post New League Staff: Meet Emma Meehan appeared first on League of American Bicyclists.
Recently updated pages
Privacy policy