Aug. 19, 2012 — Link to "Follow USA Pro Cycling Challenge on TV and video stream this week"
---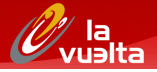 Cycling enthusiasts can enjoy bicycle racing on two continents  while comfortably seated on their couches.
The Vuelta a Espana— the last of this year's Grand Tours — rolls out live for three weeks on Universal Sports beginning Saturday (Aug. 20) through Sept. 11.
Meanwhile, Versus and parent network NBC are joining efforts to offer live coverage of the USA Pro Cycling Challenge (aka "That Colorado Bike Race") beginning Monday and running through Aug. 28.
Live web video streaming of the cycling action through the Rockies also will be offered online at the "Shack Tracker."
Wow. Gone are the days of hunting through the small type deep in the sports section to get the results of bicycle races. Now it's live on TV and the web.

Vuelta a Espana
Universal Sports is broadcasting more than 45 hours of live cycling action at the Vuelta, the three-week bicycle tour of Spain.
Coverage begins at 11 a.m. Saturday with the team time trial and continues for the remaining 20 stages at 10 a.m. Nightly recaps of the day's highlights starts at 8 p.m. (ET) throughout the race.
On the rest days of Aug. 30 and Sept. 5, Universal Sports will present a highlights show at 10 a.m.
UniversalSports.com will provide live streaming coverage of every stage, plus full-length video recaps,
highlights, stage profiles, elevation profiles, real-time rider
location, blogs, standings, photos and recap for $14.95. Read up on the cycling package at UniversalSports.; see other cycling news there as well.
USA Pro Cycling Challenge
Raising its road cred in its inaugural year, The USA Pro Cycling Challenge will be announced by commentators Phil Liggett and Paul Sherwen, with Bob Roll serving as in-race reporter.
VERSUS – NBC Schedule (all times ET)
Prologue: Monday, August 22 – Colorado Springs, 4 p.m. VERSUS
Stage 1: Tuesday, August 23 – Salida to Crested Butte, 4 p.m. VERSUS
Stage 2: Wednesday, August 24 – Gunnison-Aspen, 4 p.m. VERSUS
Stage 3: Thursday, August 25 – Vail, 4 p.m. VERSUS
Stage 4: Friday, August 26 – Avon to Steamboat Springs, 4 p.m. VERSUS
Stage 5: Saturday, August 27 – Steamboat Springs to Breckenridge, 4 p.m. VERSUS
Stage 6: Sunday, August 28 – Golden to Denver, 2 p.m. NBC
In addition, Versus will offer a one-hour race preview at 3:30 p.m. (ET) on Sunday and air repeat broadcasts of the day's highlights at 11 p.m. (ET).
Check out the USA Pro Cycling Challenge website for more details.