Two nationwide bicycling events capture the attention of two-wheel enthusiasts this week.
On Wednesday, we remember those cyclists who have been injured or killed while riding a bicycle.
The Ride of Silence rolls out for its 13th year, quietly commemorating bicyclists whose joy of riding has been cut short.
Last year, there were more than 350 events in 49 states and 20 countries. Check the website for times and gathering spots in your area.
[Chicago Ride of Silence: Reflections from the Organizer at League of American Bicyclists]
Bike Month
Meanwhile, bicyclists in most communities will be celebrating the delights and benefits of bicycle commuting during Bicycle to Work Week all week, and Bike to Work Day on Friday.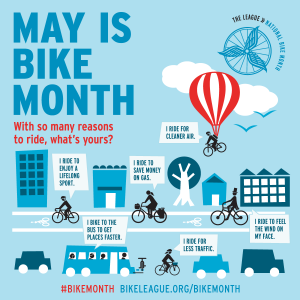 Actually, here in the Puget Sound region, the Cascade Bicycle Club is shooting beyond the limits of "Bike to Work." The club has proclaimed May "Bike Everywhere Month." That means biking to work, errands, school, everywhere.
There are opportunities to join teams, win prizes meet up at parties. Washington Bikes! (now part of Cascade) is sponsoring the online mileage-logging Bike Everywhere Challenge.
The focus here is still on Friday, however. Scores of commute stations will be set up Friday morning around the Puget Sound area where cyclists can get water, food and prizes. (See the map.)
[Although the League of American Bicyclists has proclaimed May 20 as Bike to Work Day, some communities use other dates. San Francisco, for instance, celebrated on May 12. Check you local bicycle clubs to make sure.]