Condolences to the friends and family of Buzz Grant, president of the Foothills Rails to Trails Coalition. The 74-year-old died at his home in Puyallup last week.
He'd been an advocate for completion of the trail for more than 30 years. The trail runs non-stop through Pierce County from eastern Puyallup to the White River in Buckley along the path of the former Northern Pacific Railway. An interrupted section runs south from about South Prairie to Wilkeson and Carbonado, and yet another segment runs north into King County from the White River to Enumclaw.
One of his most recent accomplishments was obtaining funds to build a pedestrian bridge across the White River to link Buckley to the Enumclaw section. King County Parks has scheduled the work in 2021.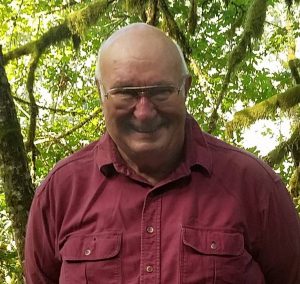 The Tacoma News Tribune reported that Grant died at home last week with friends and family as his side. He had recently undergone heart surgery.
Grant's interest in trails grew out of his job at Commonwealth Title in Tacoma. He spent years poring over maps and legal documents to trace ownership of the right-of-ways along the former path of the railroad.
He often spoke about plans for the southern segment that rolls toward Mount Rainier National Park's Carbon River ranger station.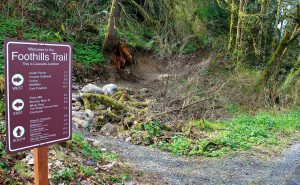 While the main trail is paved, this southern dirt segment leaves from the old Cascade Junction near South Prairie and heads along streams and through forest to the old Wilkeson and Carbonado communities to the Melmont ghost town and soaring Manley Moore Bridge. He was aiming to deliver the trail to the doorstep of the national park.
When I was researching an article for the Rails to Trails magazine "Destination: Washington – Following the Foothills Trail," I asked Grant about Douglas Tait, a local physician credited who raised interest in a trail when he witnessed crews pulling up the tracks in the 1980s.
Grant called Tait the "father of the trail." You'd have to agree that Grant did every bit as much to improve and extend the trail, which has been honored as a National Recreation Trail and recipient of the Washington State Trails Coalition's "Outstanding Trail Award" in 2018.