The Washington State Parks announced late Friday that it had reopened the Snoqualmie Tunnel on the Palouse to Casades State Park Trail, about 3 weeks later than normal.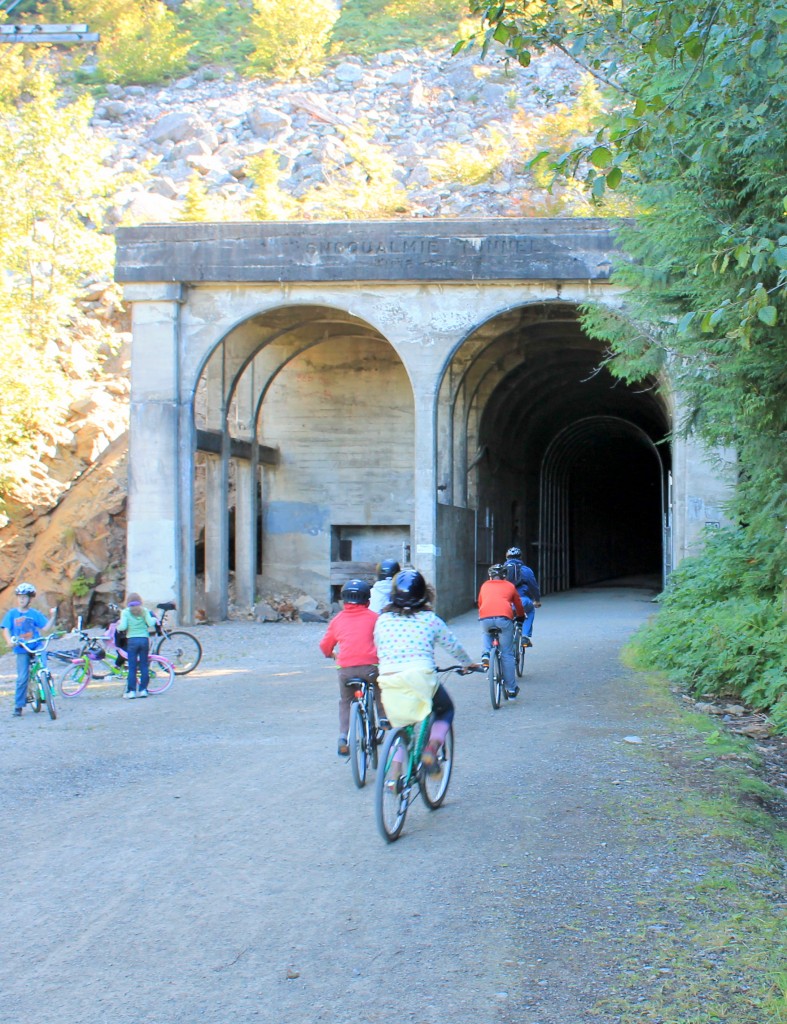 The 2.1-mile-long tunnel is one of the highlights of the cross-state rail trail that used to be named the John Wayne Pioneer Trail. It follows the old route of the Chicago, Milwaukee, St. Paul and Pacific Railroad.
The entrances are usually closed in the autumn, and reopened on May 1. That reopening was delayed this year.
The 285-mile trail is open for use, although the trailhead at Cedar Falls near North Bend remains closed, according to state park website. The tunnel sits at the eastern end of a 22-mile segment between the Cedar Falls and Hyak trailheads.
A popular bike ride is to put in at Hyak, pass through the tunnel, and enjoy a 22-downhill ride to Cedars Falls, followed by a return shuttle in a companion's vehicle. With Cedar Falls trailhead closed, it's still possible to park at Rattlesnake Lake recreation area in the vicinity, just don't expect to use trailhead facilities.