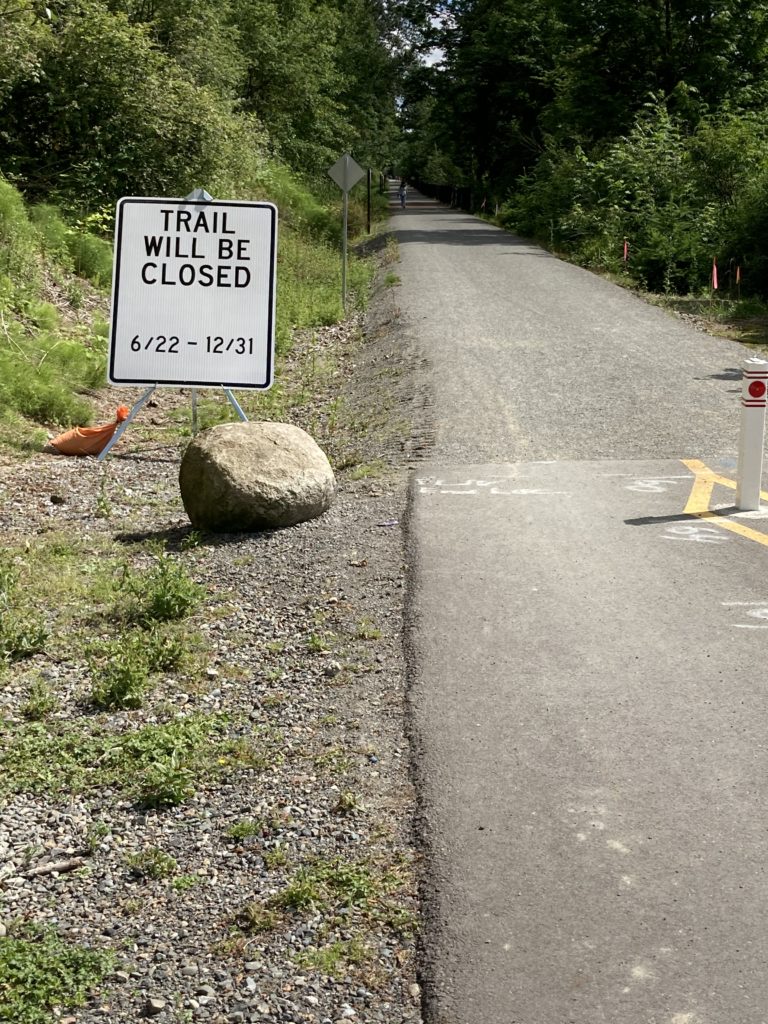 This is certainly a sign of things to come that no one wants to see — the closure of a useful rail-trail for 6 months.
It popped up in Bellevue recently along the Eastrail, that 2-year-old gravel rail-trail that runs alongside Lake Washington from Newcastle Beach Park in southern Bellevue to Coulon Park in Renton.
The trail segment will be closed for paving with asphalt, but bicyclists using the north-south corridor can still use the adjacent Lake Washington Bike Loop during the work.
Once paving is completed, bicycle traffic from the Lake Washington Bike Loop will be shifted over to the Eastrail while the state DOT widens Interstate 405 between Interstate 90 and Renton.
King County published a timeline online (see below or go to the Eastrail website). Note that the work only includes the 2.1-mile section from Newcastle Beach Park to the Seahawks facility at Ripley Lane. Also see that a new 0.5 mile section from Newcastle Beach Park to Coal Creek Parkway will be opened for the first time. [Trail construction announcement.]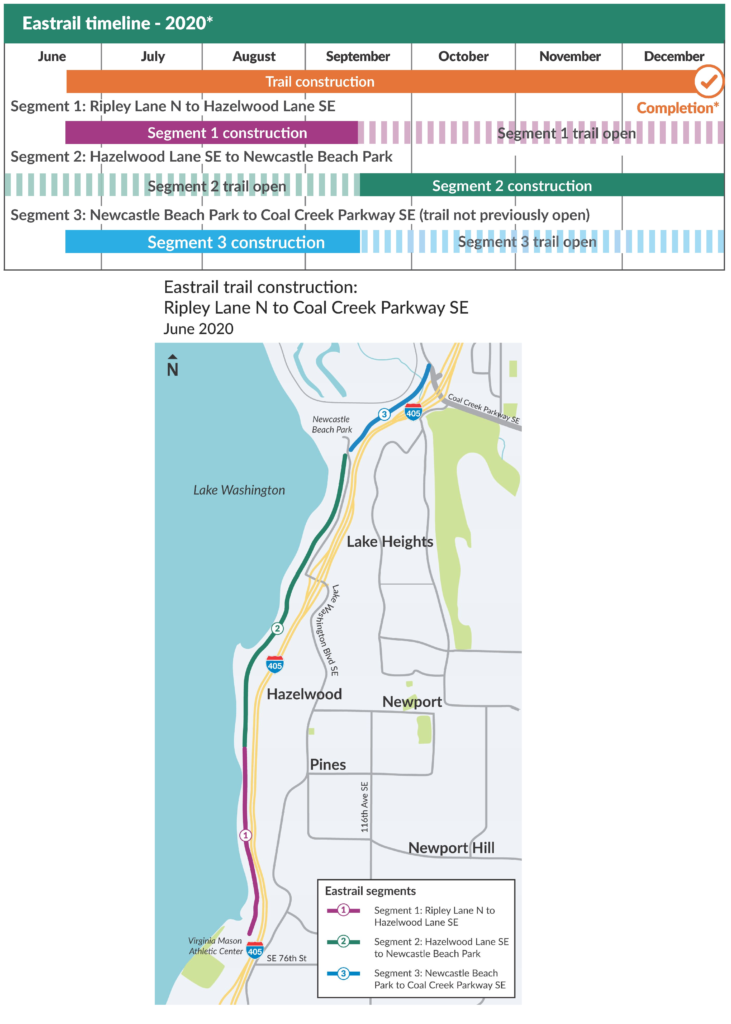 The new trail will be plenty wide enough, according to the state DOT project website. The paved surface will be 12 feet wide, flanked by 2 feet of gravel on one side and 6 feet on the other.
Since it's opening in the spring of 2018, the trail has been adopted by walkers, joggers, and bicyclists alike.
It is part of the so-called Eastside Rail Corridor that was acquired from the BNSF railroad a few years ago. The corridor runs from Renton to Redmond, passing through Kirkland and Bellevue along the way.
Kirkland was the first to utilize the corridor when it created the nearly 6-mile Kirkland Corridor. The southern segment opened about two years ago, and segments in between will be opened as improvements are made and bridges are completed. Redmond also opened a section of trail. Follow this link for anticipated trail openings on the corridor.