2020
The Tour of the Scioto River Valley (TOSRV) celebrated its 50th anniversary in 2011. The ride supports about 3,000 cyclists from Columbus to Portsmouth and back. The two-day bicycle tour covers about 210 miles. Dates: May 16-17, 2020 Rescheduled to Oct. 3-4, 2020
Climate Ride: Ohio – The Heartland Rolls from Columbus to Cleveland for 250 miles. Uses parts of the Ohio to Erie Canal and travels through Amish Country. Dates: June 4-7, 2020 Cancelled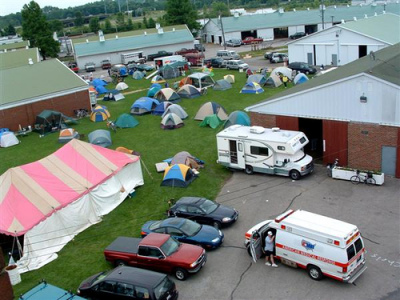 The Great Ohio Bicycle Adventure (GOBA) — GOBA features the Fly Wright Leap Boldy bike tour in 2020. Participants will learn about the Wright Brothers and tour the Armstrong Air and Space Museum in Wapakoneta. The ride begins and ends in Sidney, with overnights in Wapakoneta, Versailles, and Troy. Dates: June 20-27, 2020 Cancelled. Same itinerary set for 2021.
Across Ohio Bicycle Adventure (XOBA) — The bike tour rolls through the northern Ohio countryside. Averages 60 to 65 miles per day. Plenty of rural road.  Dates: July 25 – Aug. 1, 2020
The Pan Ohio Hope Ride is a four-day, 328-mile bike ride that rolls across-state from Cincinnati to Cleveland. Raises money for ACS's Hope Lodges. Dates: July 23-26, 2020.
Pelotonia Bike Tour — This is either a one- or two-day bike tour to raise money for cancer research, depending on the option. Dates: Aug. 7-9, 2020
Also check out:
Pedal for Paws Three options of 10, 20, or 50 miles in New Philadelphia to raise funds for the Tuscarawas County Humane Society. (A car show is associated with the event in Dover, Ohio) Date: July 18, 2020 Cancelled due to coronavirus
Ride the Rivalry — A new one-day charity bike ride to raise money and awareness for neurological research. Lengths of 25 to 80 miles. Inaugural event leaves from Ohio University and Ohio State University for a midway meet-up based at the Lancaster Festival. Date: July 25, 2020 Cancelled due to coronavirus.