When:
2019-06-08T00:00:00-07:00
2019-06-09T00:00:00-07:00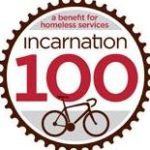 The bike ride in Sonoma County benefits homeless services. Options of 100, 62, 45, and 30 miles. Presented by Church of the Incarnation.  
100 Mile – Alexander Valley and Russian River Valley via the hidden gem of Sweetwater Springs Road! Perfect for the dedicated rider looking for a challenging ride!
Follow the historic Old Redwood Hwy from Santa Rosa, through Larkfield- Wikiup, then head east towards Anderson Valley. Take your first climb challenge on Chalk Hill and then descend into Jimtown. Head west into Dry Creek Valley. Cross historic Lambert Bridge and proceed south down the valley. Just before reaching the iconic Hop Kiln Winery you'll turn right on Sweetwater Springs Road and enter a little-known enchanted realm, passing a lolling cow or two, then through redwoods, climbing some steep grades (second challenge) and hillside apple orchards that time has forgot, before descending past an abandoned mine to Guerneville. Next, head east along River Road,and then climb up a hidden valley into the town of Forestville. Take the West County Trail through Green Valley, famous for its apple production, to the historic town of Graton. Your final loop and climb challenge await as you head west once again to the town of Occidental and into the coastal plains seeing redwoods give way to grasslands. Loop back through bohemian Freestone and return to Santa Rosa via roads and the Santa Rosa Creek Trail.