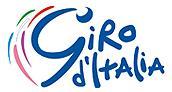 A pair of crashes on steep descents helped decide the finish for a breakaway at the Giro d'Italia bike race.
Spanish cyclist Joan Horrach of Caisse d'Epargne won the 106-mile stage from Livorno to Sestri Levante on Friday as Ivan Basso arrived seven minutes later with his overall lead safely intact.
The group of 15 attacked early in the morning, but six cyclists dropped the rest as they hit the slopes of the Passo del Bracco. But it was the descent, not the climb, that spelled doom for two of the leaders — Emanuele Sella (QuickStep) and Manuele Mori (Saunier Duval) — as they crashed on the way down.
Not to be defeated, Sella and Mori caught up with the other four, only to crash again. Picking themselves up, Sella and Mori eventually caught up with the leading four bicyclists again with less than a mile to go, but I'm sure they were spent by all the chasing and Horrach took the other riders with 5 seconds to spare at the finish.
Overall, Basso still has a 2:48 lead over Jose Gutierrez, but Paolo Savoldelli (Discovery) rose to 3rd place at 3:26 behind as Serguei Honchar crashed today. Except for the winner Horrach, Sella benefited most by today's efforts. He rose from 22nd place to 4th.
American Tom Danielson dropped to 6th overall, 5:38 out of first, but another Discovery cyclist, Manuel Beltran, rose to 7th overall, 6:36 behind.
Saturday's 135-mile Giro Stage 13 is a steady climb from Alessandria to a steep run up the slopes of Colle S. Carlo and just as steep descent to the finish in La Thuile.
For more news and results see CyclingNews or VeloNews. OLN also provides live video streaming of the Giro.