2016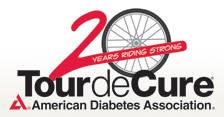 Tour de Cure – Long Beach (Ship to Shore) — May 1, 2016 Starts at Queen Mary. Fund-raiser for American Diabetes Association. Distances of 100, 62, 32, 11 and 8 miles.
Grizzly Peak Century — May 1, 2016 A 100-mile ride up Grizzly Peak in eastern suburbs of San Francisco Bay; leaves from Campolindo High School, Moraga; sponsored by Grizzly Peak Cyclists
Delta Century — May 1, 2016 Flat 100-mile ride in Central Valley, starting at Jessie's Grove Winery, Lodi. Sponsored by Stockton Bike Club
Tour de Cure – Yountville (Napa Valley) — May 1, 2016  Starts at the Veterans Home of California, featuring several options from 10 to 100 miles. Fund-raiser for American Diabetes Foundation.
Wine Country Century — May 7, 2016   Four routes through Sonoma County wine country with options for 35 miles, 66 miles, 100 miles, or 130 miles. Limit 2,500; sponsored by Santa Rosa Bicycling Club (registration opens Feb. 1)
Race Across America Cycling Challenge – Oceanside — May 7, 2016  Presented by Race Across America, the weekend includes two non-competitive rides (60 and 120 miles), 2 endurance races (200 and 400 miles), and an expo and post-event party. The 120-mile ride is a Gran Fondo; the races are solo, or 2- or 4-person teams.
Tour of the Unknown Coast — May 7, 2016 Bicyclists can tour northern California's remote Humboldt County on routes ranging from 20 miles to 200 miles; metric century and century bike rides offered as well.
Cruisin' the Conejo — May 7, 2016 Celebrating its 32nd year in 2016, the southern California bike ride features five route options up to 100 miles.  Leaves from Thousand Oaks, sponsored by Conejo Valley Cyclists.
Flat, Fast, Fun Bike Ride (3F Century) — May 7, 2016 Billed as a flat century through the pastoral scenery of Colusa and Sutter counties. Also a metric century and 38-mile ride. Starts in Colusa.
CycloFemme — May 8, 2016 A list of women-oriented bike rides scheduled for Mother's Day as part of the CycloFemme celebration.
Tour of Long Beach  — May 14, 2016  Options include a 5-mile Free Family Fun Ride, the picturesque 30-mile course on the bike paths and streets of Long Beach, the 62-mile through Long Beach to Newport Beach or the 100-mile Cruz Gran Fondo which loops through Long Beach then heads south down the Southern California Coast through Sunset Beach, Huntington Beach, Newport Beach and Laguna Beach. Benefits pediatric cancer research at Miller Children's & Women's Hospital Long Beach.
Tour of Novato and West Marin Metric Century — May 14, 2016The West Marin Metric Century route follows rural roads with rolling hills and a few challenging climbs out to Point Reyes Station. Tour of Novato cyclists choose either a 40- or 13-kilometer route. Sponsored by School Fuel, the Novato Foundation for Public Schools to benefit students and classrooms.
Motherlode Century — See April calendar Three ride options through the foothills of the California gold country: Motherlode – 94 miles (with an optional 6-mile loop); Gold Nugget – 64 miles; and Gold Dust -28 miles. Based in Lotus.
NorCal AIDS Challenge (Sacramento) May 12-15, 2016 This  330-mile bike ride in Central California to benefits HIV/AIDS services in the Sacramento Valley. There's also a shorter weekend option. Online support for training and fund-raising.
Central Coast Double Century — May 14, 2016 The bike ride leaves Paso Robles and climbs into the Santa Lucia Range and down the Salinas Valley; total 209 miles and 13,000 feet of climbing; part of the Triple Crown; there's also a 170-mile Central Coast Challenge.
Strawberry Fields Forever XXVII — May 15, 2016 A fund-raiser for Cyclists for Cultural Exchange, with the express purpose of furthering peace and international understanding through exchanges between people with a common interest in cycling. Three route options of 30, 65 or 100 miles leaves from Pajaro Valley High School, 500 Harkins Slough Rd, Watsonville, CA, 95076.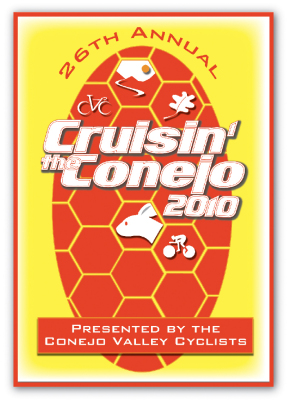 Davis Double Century — May 21, 2016 A one-day, 200-mile ride through Yolo, Solano, Napa, and Lake counties. Presented by Davis Bike Club. Always 3rd Saturday in May.
Finish the Ride — May 21, 2017 Created to support bicyclists and pedestrians in southern California who are victims of  hit-and-run motorists. Includes 6, 50, 27 and 22 mile bicycle rides, as well as 10K run, walk and roll. Starts in Hollywood and ends in Griffin Park.
Belgian Waffle and Belgian Wafer Rides — May 21, 2017 Starts at Lost Abbey Brewery in San Marcos. The courses promise dirt, gravel, sand, water crossings, hills, and wind. Belgian Waffle is 144 miles; Belgian Wafer is 70 miles. Fund-raiser for Challenged Athletes Foundation.
Tour de OC — May 21, 2016 Three options of 25, 50 and 100 miles. Begins at Newport Mesa Church on the Vanguard University campus, 55 Fair Drive, Costa Mesa. Supports Royal Family Kids summer camp for abused children.
Sonoma County Backroad Challenge — May 22, 2016  Features three bike ride options on Sonoma County's pastoral roads — 99, 70 and 35 miles. The loops start and finish at Lagunitas Brewery in Petaluma. Presented by Petaluma Sunrise Rotary.
California Classic — See April A 10-mile section of the Sierra Freeway (Route 168) is closed to cars for this bike ride that starts in Fresno.
Climate Ride California North Coast — May 22-26, 2016  The bike tour starts in Redwood Empire near Eureka, travels along the scenic coast, and ventures into the famed Russian River Valley before crossing the Golden Gate Bridge into San Francisco.
Mendocino Monster — May 22, 2016 Two bike rides — the Scary Monster (100 miles) and Hairy Monster (62 miles) — leave from Mendocino Community College in Ukiah. Barbecue dinner at the end. Fund-raiser for Rotary Club.
Tour de Cure – San Diego — See April calendar  Four ride options of 100, 62, 29, and 7 miles leaving from the Del Mar Fairgrounds in San Diego. Fund-raiser for American Diabetes Foundation.
Pasadena Marathon — See June calendar.
Spring Borrego Double Ordeal Ride — See July calendar  Presented by Mountain High Cycling.
Hungry Buzzard Century — May 14, 2016 Cutler Park near Visalia; Hungry Buzzard is 105 miles, Mountain House Metric is 70 and Venice Hills is 40. Presented by Southern Sierra Cyclists club.
Tour de Cure – Roseville — May 21, 2016 Gold Country Tour de Cure starts at Johnson Springview Park and offers five route options of 100 to 10 miles. Fund-raiser for American Diabetes Association
San Diego Century Bicycle Tour —  May 21, 2016  A 102-, 65- and 37-mile bike ride options are included in this year's Encinitas Sports and Fitness Festival. Bicyclists make their way up Dos Pico Peak on the century ride for a 30-mile descent to the finish. Sponsored by city of Encinitas.
Great Western Bike Rally — May 27-30, 2016 The rally over Memorial Day weekend in Paso Robles features 25 bicycling routes for rides of 5 to 100 miles. Also mountain biking routes and a bike train.  Although most rides are unsupported, there is a supported century and metric century. Also bike swap, vendors, BBQ, etc. Tent camping or RV at the fairgrounds.
Ride Ataxia NorCal  —  See June calendar
Ojai Valley Century —  See June calendar 
Sierra Century — See April calendar  
Auburn Century — See June calendar 
Sequoia Century — See June calendar
AIDS Lifecycle  See June calendar.
Back to California century bike ride calendar
Back to Biking Bis