Updating to 2015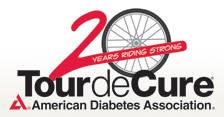 Tour of Novato and West Marin Metric Century — May 2, 2015 The West Marin Metric Century route follows rural roads with rolling hills and a few challenging climbs out to Point Reyes Station. Tour of Novato cyclists choose either a 40- or 13-kilometer route. Sponsored by School Fuel, the Novato Foundation for Public Schools to benefit students and classrooms.
Wine Country Century — May 2, 2015   Four routes through Sonoma County wine country with options for 35 miles, 66 miles, 100 miles, or 130 miles. Limit 2,500; sponsored by Santa Rosa Bicycling Club (registration opens Feb. 1)
Hungry Buzzard Century — May 3, 2014 Cutler Park near Visalia; Hungry Buzzard is 105 miles, Mountain House Metric is 70 and Venice Hills is 40. Presented by Southern Sierra Cyclists club.
Tour de Cure – Roseville — May 30, 2015 Gold Country Tour de Cure starts at Johnson Springview Park and offers five route options of 100 to 10 miles. Fund-raiser for American Diabetes Association.
Delta Century — May 3, 2015  Flat 100-mile ride in Central Valley, starting at Jessie's Grove Winery, Lodi. Sponsored by Stockton Bike Club
Grizzly Peak Century — May 4, 2014  A 100-mile ride up Grizzly Peak in eastern suburbs of San Francisco Bay; leaves from Campolindo High School, Moraga; sponsored by Grizzly Peak Cyclists
Tour de Cure – Yountville (Napa Valley) — May 4, 2014  Starts at the Veterans Home of California, featuring several options from 10 to 100 miles. Fund-raiser for American Diabetes Foundation.
Tour of Long Beach  — May 10, 2014  Ride a 31- or 62-mile option or the 100-mile gran fondo from the Queen Mary to the Hollywood sign and back.
Tour of the Unknown Coast — May 10, 2014 Bicyclists can tour northern California's remote Humboldt County on routes ranging from 20 miles to 200 miles; metric century and century bike rides offered as well.
Mother Lode Century — May 9, 2015  Three ride options through the foothills of the California gold country: Motherlode – 94 miles (with an optional 6-mile loop); Gold Nugget – 64 miles; and Gold Dust -28 miles. Based in Lotus.
Cruisin' the Conejo — May 10, 2014 Six routes, including two metric centuries and a full century, that leave from Thousand Oaks mark the ride; sponsored by Conejo Valley Cyclists.
Central Coast Double Century — May 10, 2014  The bike ride leaves Paso Robles and climbs into the Santa Lucia Range and down the Salinas Valley; total 209 miles and 13,000 feet of climbing; part of the Triple Crown; there's also a 170-mile Central Coast Challenge.
Muir's Ride to Restore Hetch Hetchy — May 15-18, 2014 The ride follows the path of natural John Muir's route from Pleasanton to the picturesque valley north of Yosemite Valley. Funds raised will benefit Restore Hetch Hetchy, a nonprofit dedicated to restoring the reservoir to its former splendor.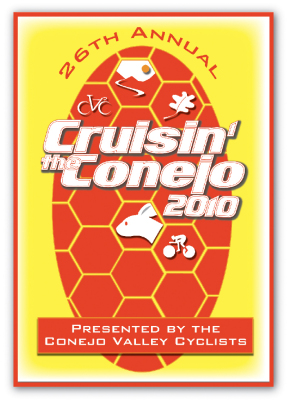 Sonoma County Backroad Challenge — May 17, 2014  Features three bike ride options on Sonoma County's pastoral roads — 99, 70 and 35 miles. The loops start and finish at Lagunitas Brewery in Petaluma. Presented by Petaluma Sunrise Rotary.
Tour de Cure – San Diego — May 17, 2014  Four options of bike routes – 10, 30, 50 or 100 miles – leave from the campus of Torrey Pines High School.. .Fund-raiser for American Diabetes Foundation.
California Classic Century Ride — May 16, 2015 A 10-mile section of the Sierra Freeway (Route 168) is closed to cars for this bike ride that starts in Fresno. Three options of 35, 60 and 100 miles. (All riders must start at 7 a.m.)
Climate Ride California – May 17-21, 2015  The bike tour starts in Eureka with overnights in Richardson Grove, Mendocino, Duncan Mills, Olema and ends in San Francisco. Benefits the California Bicycle Coalition.
Tour de Marin — May 18, 2014  Meets at the Whole Foods Market in San Raphael for a 45-mile ride; includes food, swag bag and ride support.   Presented by the Marin Country Bicycle Coalition.
Julian Death March — May 24, 2014  The infamous Julian Death March is for the experienced and conditioned mountain biker. 12,000 feet of climbing for the 86-mile course; 9,000 feet for the 64-mile course and 7,000 feet for the 50-mile course. Presented by R&B Bicycle Club.
Pasadena Marathon — See June calendar.
Great Western Bike Rally — May 23-26, 2014  The rally over Memorial Day weekend in Paso Robles features 25 bicycling routes for rides of 5 to 100 miles. Although most rides are unsupported, there is a supported century and metric century. Also bike swap, vendors, BBQ, etc. Participants to the 47-year-old event can tent camp or RV at the fairgrounds.
Spring Borrego Double Ordeal Ride – May 24, 2014 Slightly more than 200 miles through the desert, beginning in the southern California town of Borrego Springs. Presented by Mountain High Cycling.
San Diego Century Bicycle Tour —  May 31, 2014  A 102-, 65- and 37-mile bike ride options are included in this year's Encinitas Sports and Fitness Festival. Bicyclists make their way up Dos Pico Peak on the century ride for a 30-mile descent to the finish. Sponsored by city of Encinitas.
Ride Ataxia NorCal  —  May 31, 2014 Options of 15, 30 or 50 miles or a metric century leaving Memorial Stadium in Davis.  Benefits the Friedreich's Ataxia Research Alliance, which is researching a cure for the debilitating, life-shortening neuro-muscular disorder. Outback Steakhouse provides post-ride food.
Ojai Valley Century —  May 31, 2014  Four route options include the Double Metric Century and the Hammerhead Century (featuring a morning hillclimb). All rides leave from Libby Park in Ojai.
Auburn Century — May 31, 2014 Calling itself the wildest ride in the West, the bike ride features five bike ride options: 40, 60, 80, 106 and 126 miles. The century has 11,000 feet of climbing. Cyclists in the 80- and 106-mile routes can ride the Iowa Hill Time Trial, a timed-course up the 13.5% average grade, 1.75-mile climb. Organized by Auburn Endurance Events.
Sierra Century —  May 31, 2014 The event offers 3 routes that take cyclists through Meadow Vista and the foothill towns of Colfax, Applegate, and Newcastle. Homebased at Amador County Fairgrounds in Plymouth (camp at fairgrounds Friday night). Full rider support includes continental breakfast, unique cuisine at rest stops and complimentary post-ride pasta dinner; sponsored by Sacramento Wheelmen. (Limited to 1,500 cyclists.)
Back to California century bike ride calendar
Back to Biking Bis