2020
Due to the coronoavirus outbreak, please verify your bike rides as they've likely been cancelled or postponed.
Many charity bike rides are offering alternative fund-raising opportunities.
Wine Country Century — May 2, 2020 Four routes through Sonoma County wine country with options for 35 miles, 66 miles, 100 miles, or 130 miles. Limit 2,500; sponsored by Santa Rosa Bicycling Club (registration opens Feb. 1) #
So Cal Ride to Defeat ALS — May 17, 2020  (Replaced with a Zoom event for fund-raising) The SoCal Ride to Defeat ALS and Walk/Run is a one-day cycling event. Choose from a 40-mile challenge route, a 25-mile route, or a 5 or 10-mile family fun ride.Leaves from Dos Vientos Park, Newbury Park, CA #
Borrego Double Century — May 2, 2020  Slightly more than 200 miles through the desert, beginning in the southern California town of Borrego Springs. Presented by Mountain High Cycling.
Rosarito Ensenada — May 2, 2020  A 50-mile bike ride along the Pacific Coast from Rosarito Beach to Ensenada in Baja California. Mostly flat along the coast, there is a climb to the inland portion of the course.
Belgian Waffle and Belgian Wafer Rides — See November (postponed due to coronavirus)  Starts at Lost Abbey Brewery in San Marcos. The courses promise dirt, gravel, sand, water crossings, hills, and wind. Belgian Waffle is 144 miles; Belgian Wafer is 70 miles. Fund-raiser for Challenged Athletes Foundation.
Tour de Lincoln — May 2, 2020 Based in Lincoln, the bicycle tour offers four routes — The Pleasure Cruise (10 miles), The Rolling Hills (20 miles), The Country Climb (40 miles) and the Metric Century (63 miles). Longer rides have some climbing. Benefits Rotary service projects.#
Flat, Fast, Fun Bike Ride (3F Century) — May 2, 2020 Billed as a flat century through the pastoral scenery of Colusa and Sutter counties. Also a metric century and 38-mile ride. Starts in Colusa.#
Tour of Novato — May 2, 2020 The  route follows rural roads with rolling hills and a few challenging climbs. Tour of Novato cyclists choose either a 40- or 13-kilometer route. Sponsored by School Fuel, the Novato Foundation for Public Schools to benefit students and classrooms..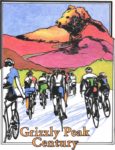 Grizzly Peak Century — Cancelled in 2020 due to coronoavirus A 100-mile ride up Grizzly Peak in eastern suburbs of San Francisco Bay; leaves from Campolindo High School, Moraga; sponsored by Grizzly Peak Cyclists#
Delta Century — Cancelled for 2019; 2020 TBA Flat 100-mile ride in Central Valley, starting at Jessie's Grove Winery, Lodi. Sponsored by Stockton Bike Club
Ride for Mom — May 9, 2020 Pre-Mother's Day bike ride. Options of 10, 35 and 77-mile rides staged out of Johansen High School in Modesto with fully supported rest stops, SAG and lunch#
I Care Classic — May 9, 2020 The South County Century and Bicycle Tour features a 100-mile course, a 100-kilometer course, a 50-kilometer course and a 20-mile course. Based out of Morgan Hill.#
Tour of Long Beach  — 2020 TBA Options include a 5-mile Free Family Fun Ride, the picturesque 30-mile course on the bike paths and streets of Long Beach, the 62-mile through Long Beach to Newport Beach or the 100-mile Cruz Gran Fondo which loops through Long Beach then heads south down the Southern California Coast through Sunset Beach, Huntington Beach, Newport Beach and Laguna Beach. Benefits pediatric cancer research at Miller Children's & Women's Hospital Long Beach.#
NorCal AIDS Challenge (Sacramento) Postponed to October, due to coronavirus This  330-mile bike ride in Central California to benefits HIV/AIDS services in the Sacramento Valley. There's also a shorter weekend option. Online support for training and fund-raising.#
Central Coast Double Century — May 9, 2020 The bike ride leaves Paso Robles and climbs into the Santa Lucia Range and down the Salinas Valley; total 209 miles and 13,000 feet of climbing; part of the Triple Crown; there's also a 170-mile Central Coast Challenge.#
California North Coast Bike Ride: Climate Ride — May 17-21, 2020 A 5-day bike ride from redwoods in Fortuna to San Francisco. 40 to 100 miles a day, depending on options. Proceeds benefit any of 100 charitable organizations chosen by participants.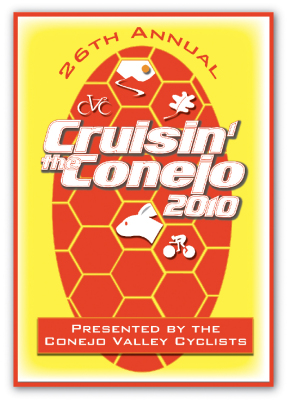 Davis Double Century — May 16, 2020  Cancelled due to coronavirus  A one-day, 200-mile ride through Yolo, Solano, Napa, and Lake counties. Presented by Davis Bike Club. Always 3rd Saturday in May.#
Finish the Ride —  2020 TBA Created to support bicyclists and pedestrians in southern California who are victims of  hit-and-run motorists. Includes 6, 50, 27 and 22 mile bicycle rides, as well as 10K run, walk and roll. Starts in Hollywood and ends in Griffin Park.
Sonoma County Backroad Challenge — May 16, 2020 Rescheduled to Sept. 26, 2020 Features three bike ride options on Sonoma County's pastoral roads — 99, 70 and 35 miles. The loops start and finish at Lagunitas Brewery in Petaluma. Presented by Petaluma Sunrise Rotary.#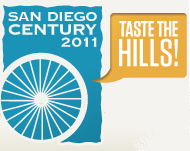 Hungry Buzzard Century— May 18, 2020 Leaves from Woodlake Miller Brown Park, 160 N. Magnolia, Woodlake, CA Hungry Buzzard is 105 miles, Mountain House Metric is 70 and Venice Hills is 40. Presented by Southern Sierra Cyclists club.#
San Diego Century Bicycle Tour —  May 16, 2020 Rescheduled to Sept. 26, 2020 A 102-, 65- and 37-mile bike ride options are included in this year's Encinitas Sports and Fitness Festival. Bicyclists make their way up Dos Pico Peak on the century ride for a 30-mile descent to the finish. Sponsored by city of Encinitas.#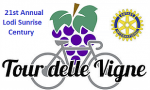 Tour delle Vigne Lodi Sunrise Century — May 16, 2020 Cancelled Presented by the Lodi Sunrise Rotary Club, the ride offers options of 50k, 100k and a 100 mile grand tour through the wine country surrounding Lodi.#
Heartbreak Hundred — May 23, 2020 Cancelled  The third stage of the Planet Ultra King of the Mountains challenge. The 100-mile ride in the Los Padres National Forest starts near Lebec. 8,800 feet of climbing in this timed event.
Strawberry Fields Forever  — Rescheduled to Oct. 11, 2020  A fund-raiser for Cyclists for Cultural Exchange, with the express purpose of furthering peace and international understanding through exchanges between people with a common interest in cycling. Three route options of 30, 65 or 100 miles leaves from Pajaro Valley High School, 500 Harkins Slough Rd, Watsonville, CA, 95076.#
Apple Blossom Bike Tour —  TBA Several options for rides through El Dorado County's vineyards and apple orchards.#
Great Western Bike Rally — May 22-25, 2020 Cancelled. Returns in 2021The rally over Memorial Day weekend in Paso Robles features 25 bicycling routes for rides of 5 to 100 miles. Also mountain biking routes and a bike train.  Although most rides are unsupported, there is a supported century and metric century. Also bike swap, vendors, BBQ, etc. Tent camping or RV at the fairgrounds.#
Indian Valley Century Bike Rides — May 25, 2020  Bicyclists can choose from a century, metric century, or a 30-miler. All rides start in Greenville.#
Devil's Slide Ride —  May 30, 2020 Rescheduled to Oct. 17, 2020 Ride the most scenic routes in Northern California, while supporting more than 1,000 individuals with developmental disabilities. The DSR features three routes that offer something for everyone, from weekend warriors to hard-core endurance cyclists. Each distance features coastal vistas, mountain climbs, rolling hills, backroads and best-in-class support. Choose from the Century, Metric Century or Forty Mile distances. 
Ride Ataxia NorCal  — May 30, 2020 Ride cancelled; see virtual event Bicyclists can choose options of 1.5, 10, 23, or 52 miles. Fully stocked rest stops, SAG support, and post ride food prepared by Outback Steakhouse and Lazy Dog Restaurant. Fundraising benefits the Friedreich's Ataxia Research Alliance (FARA).
Ojai Valley Century —  May 30, 2020 Rescheduled to Sept. 12, 2020 Four route options include the Double Metric Century and the Hammerhead Century (featuring a morning hillclimb). All rides leave from Libby Park in Ojai.
Sierra Century — Cancelled
AIDS Lifecycle  Cancelled due to coronavirus. See website for fund-raising challenge.
Back to California century bike ride calendar
Back to Biking Bis