Automatic bicycle counters on the Spokane Street Bridge below the West Seattle Bridge are showing a spike in bike traffic since the closure of the Highway 99 Viaduct last week.
The rate of bicyclists opting for two wheels to get from West Seattle to downtown has jumped to numbers equal to typical spring and fall weekdays. Cyclists using the route on the first day of the shutdown compared favorably to last May's Bike to Work Day.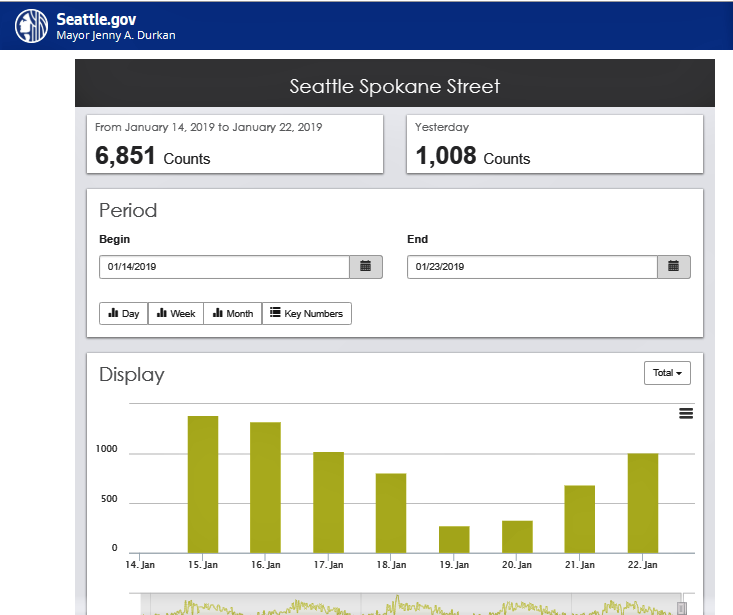 A section of Highway 99 Alaska Way Viaduct — the main route from West Seattle, through downtown, and into Ballard — closed last week so contractors could begin tearing it down and connecting the highway to the new Highway 99 tunnel.
This is a three- or four-week job, and traffic officials warned of epic traffic congestion from displaced vehicle traffic. While some commuters opted for transit or working from home, others have obviously chosen bicycles as their main mode of transportation.
Fortunately, the weather has for the most past cooperated. Yes, it is cold and sometimes rainy, but we can get much worst weather in January.
The Seattle Times on Thursday reported that the city's traffic gurus are surprised at the lack of gridlock during the closure. Traffic is heavier, but what happened to the 90,000 displaced vehicles?
It would appear that bicycle commuters are part of the answer, taking more than 1,000 cars a day off the area's roads.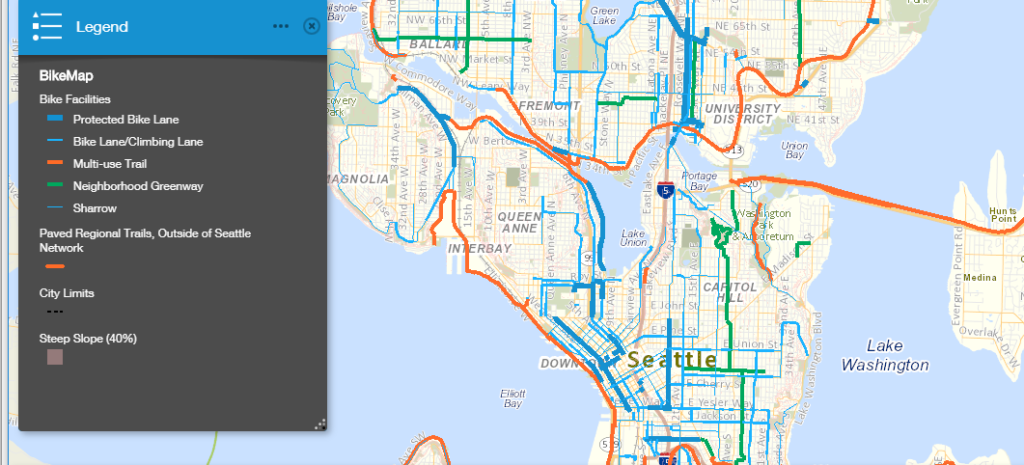 Find bicycle maps for Seattle, Bellevue, Redmond, King County, and other Washington state communities at Bicycle Route map webpage.