Updating to 2020 
Due to the coronoavirus outbreak, please verify your bike rides as they've likely been cancelled or postponed. Many charity bike rides are offering alternative fund-raising opportunities.
Marin County Century and the Mt. Tam Double — Aug. 3, 2019 Six bike ride options are offered; 50K, 100K, Marin Century, Mount Tam Century, 220K, and Mt. Tam Double Century. Limited to 2,000 riders. All rides start at the Terra Linda High School, 320 Nova Albion Way, San Rafael. Sponsored by the Marin Cyclist Bike Club.
Tour de Big Bear — Aug. 3, 2019   Five route options are offered in the mountains of Southern California — tours of 25, 50, 70, and 107 miles and a 125-mile Gran Fondo with 12,000 feet of climbing. Leaves from the Village at Big Bear Lake.
Ebbetts Pass Century — Aug. 17, 2019  Quarter, half, metric and century rides for cyclists leaving from Bear Valley. Strategic support stations for riders and SAG support available on the "24% Pacific Grade" at mile 83 for century riders.#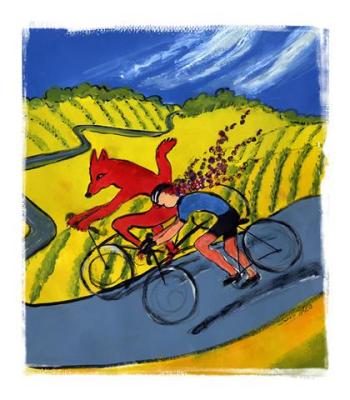 Cool Breeze — Aug. 17, 2019 Four bike ride routes up the coast and into the mountains, leaving from Ventura. Distances — 38 miles, 60 miles, 102 miles and 124 miles. The Double Metric is a Brevet sanctioned by the Randonneurs USA and features 8,500 feet of climbing.
Tour of Napa Valley — Aug. 18, 2019 Three options are available for cyclists — 100 miles, 65 miles, and 30 miles. Bike tours start at the Yountville Veterans Home and proceeds over Ink Grade, Pope Valley, or Mt. Veeder, depending on the route. Sponsored by the Eagle Cycling Club of Napa.
Bike the Bay — Aug. 25, 2019 Ride across the Coronado Bay Bridge. The 25-mile bike ride is limited to the first 2,500 entrants. Takes in San Diego, Coronado, Imperial Beach, Chula Vista and National City. Benefits San Diego County Bicycle Coalition.
Jump ahead to September