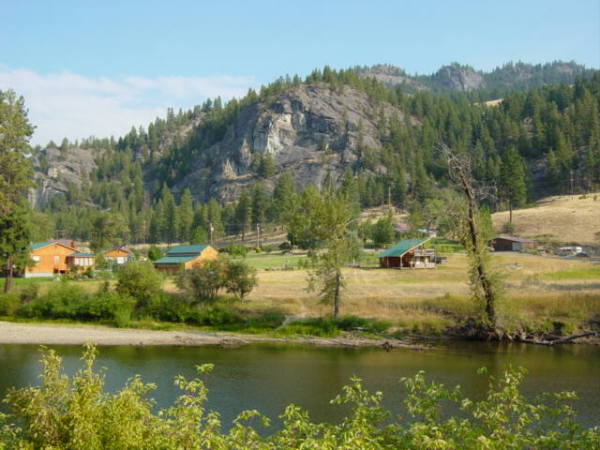 Route of the Hiawatha — Here's a link to a free map of the Hiawatha Trail, but it won't do you much good as the route runs through the Idaho Panhandle National Forest, which charges a use fee. The rails-to-trails route is about 30 miles round trip between Montana and Avery-Idaho, although many opt for a mostly downhill run beginning in Montana and a shuttle bus at the bottom. The striking Bitterroot Mountain scenery includes runs through tunnels and over trestles.
Trail of the Coeur d'Alenes — Friends of the Coeur d'Alenes Trail has a map of the 72-mile bicycle trail that runs from Mullan, Montana through the Idaho panhandle to Plummer. The rails-to-trails route follows the Union Pacific Railroad from the mountains through the Silver Lake valley. More at "Cycle through a slice of Northwest culture on the Trail of the Coeur d'Alenes" at Indian Country Today.
Weiser River National Recreation Trail  – Friends of the Weiser River Trail has a map of the 84 mile nonmotorized rail trail from Weiser to near New Meadows, Idaho. The route is on the right-of-way of the Pacific and Idaho Northern grade and includes alpine meadows, desert canyons, and farming areas. The trail passes through the towns of Weiser, New Meadows, Cambridge and Council. The friends group sponsors supported rides in June and October. There are also Wagon Train and running events. The trail is open free to the public all year. See the map.