Officials at iconic British bicycle maker Brompton are expecting changes in their business after voters chose to exit from the European Union on Thursday.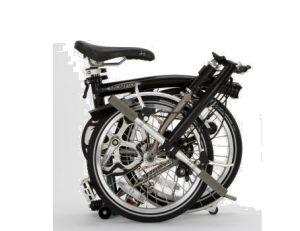 Stephen Loftus, CMO for the London-based company, told the International Business Times earlier this week that the change will probably complicate things, at least in the short run.
Loftus said he expects difficulty with pricing in the next 12 months because of currency changes spurred by the Brexit.
After the vote, CNBC reported that value of the pound dropped to a 30-year low when compared to the dollar. In other words, the dollar goes further today when buying British goods.
The currency fluctuation may force Brompton to change some of its plans, as 80 percent of its business is based on exporting.
In addition to uncertainty over pricing, losing European Union regulation of its products could complicate issues.
For instance, Loftus said Brompton is developing e-bikes for sale in EU countries. As part of the EU, the company only has to certify the bikes to one set of quality and safety requirements. It simplified things.
One of the biggest advantages for Brompton was having one set of standards over a wide group of countries.
When the country officially pulls out of the EU, however, the company will still have to comply with those EU standards for export bikes, but might have different standards at home.
"It will make our life more complicated," Loftus said. The company just moved into a new factory. "We're looking for things that would make our lives easier and simpler."