RAGBRAI — the Iowa-based grand-daddy of all week-long bicycle rides — will skip the 2020 edition because of dangers posed by the coronavirus.
The 48th Register's Annual Great Bicycle Ride Across Iowa has been cancelled for the first time since it started in 1973. The ride has been rescheduled for July 25-31, 2021, according to announcement on the website.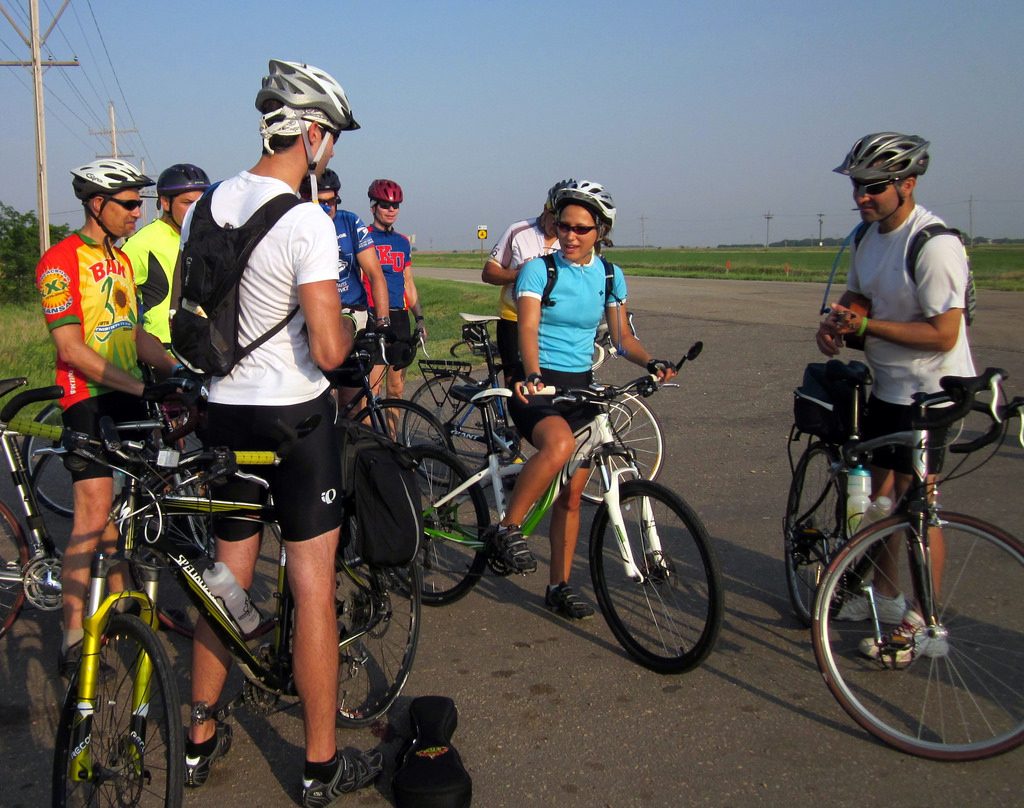 RAGBRAI is not alone is cancelling a major ride. Bicycle Ride Across Georgia (BRAG), Oklahoma Freewheel, and Biking Across Kansas are just a few that have already aborted their rides for 2020. New dates for the rides and details about refunds, etc., can be found at their websites.
A big Pacific Northwest bike ride — the Seattle to Portland bike ride — is still scheduled for July 18-19, 2020. Registration for the ride is being postponed until the Cascade Bicycle Club decides the fate of the ride by May 15.
Historically, the mass, multi-day bike rides such as RAGBRAI provide a huge economic stimulus to the towns they visit. Churches and community centers open their kitchens and provide food to the hungry masses and entertain the thousands of cyclists who pour into town.
This year, the cyclists also can be carrying coronavirus, which is particularly dangerous because people can pass on the virus without showing any signs of the illness. Imagine the impact to residents of a small town that might have already skipped the worst of the pandemic, only to be infected when cyclists from across the country show up.
According to the RAGBRAI announcement:
"RAGBRAI takes months of planning and preparation. Based on the extreme disruption COVID-19 has had and will have on the planning, we didn't feel it was responsible to move forward and put the safety of our riders, crew, communities, or residents of Iowa at risk."
Most people responding to the announcement were disappointed, but agreed it was the right decision. One, jhuddleston, shared a common sentiment:
"Very tough decision, but the right one. Current information tells us it would be too much of a risk to the riders and to all of the townspeople in the overnight and pass through towns. Turning 75 this year ——- hopefully I will still be in shape for the week long ride next year."
Let's hope that we can all celebrate the camaraderie of bicycling in 2021.