County wants users to "Keep Moving"
More than 175 miles of regional trails and 215 miles of backcountry trails – many used by bicycle riders – will reopen in the Seattle area on Friday as King County announced Tuesday that parks will reopen that day.
The proclamation follows the limited reopening of Washington state managed parks and trails this week.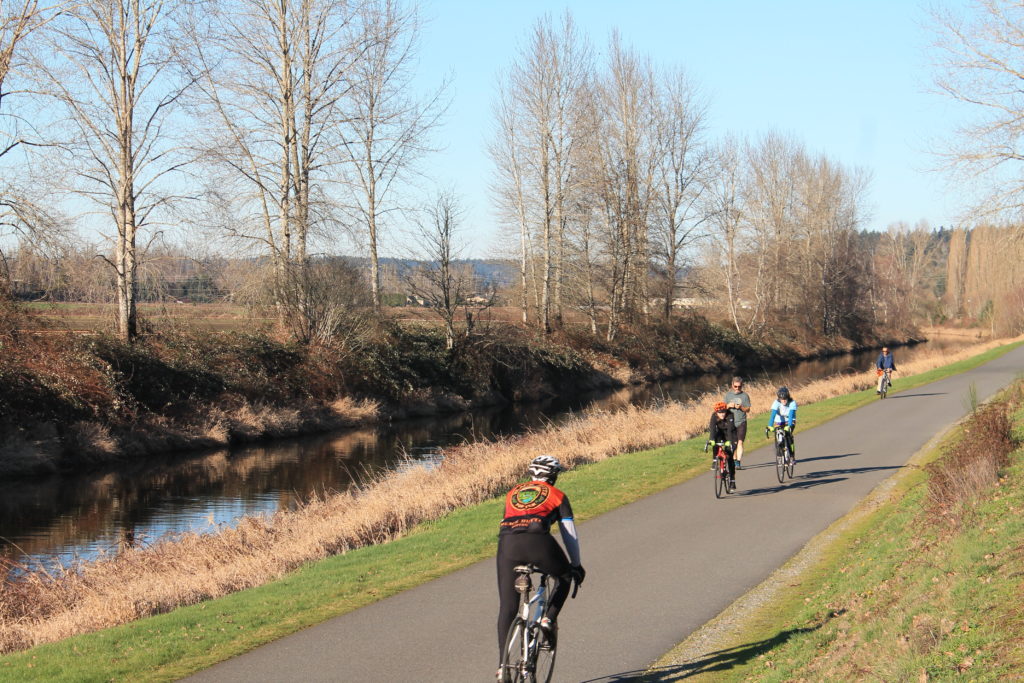 While parks and their parking areas will reopen in King County on Friday, facilities such as restrooms, picnic shelters, playgrounds and camping areas will remain closed. The parks are off-limits to gatherings as well.
The parks and trails have been locked down for more than a month as the state and counties have sought to encourage social-distancing during the coronavirus epidemic.
Even though the parks and trails are reopening, the county emphasized that social-distancing measures remain in place, requiring users should stay 6 feet away from each other. In other words, bicyclists should keep moving and not congregate in groups along the trails, at the trailheads, or in parking lots.
Regional trails in King County include the Cedar River trail, Sammamish River trail, the East Lake Sammamish trail, the Snoqualmie Valley trail, Preston-Snoqualmie trail, and the Eastside Rail Corridor, among others. During the lockdown, only people commuting to essential jobs were allowed on the trails.
Among the park reopenings, the Duthie Hill Mountain Bike Park near Sammamish is one eagerly awaited by mountain bikers. It features a 6-mile network of single-track in a 120-acre forested setting.
See the list and maps of backcountry trails and regional trails.
Check recommendations for using King County Parks before heading out.
Washington state parks and trails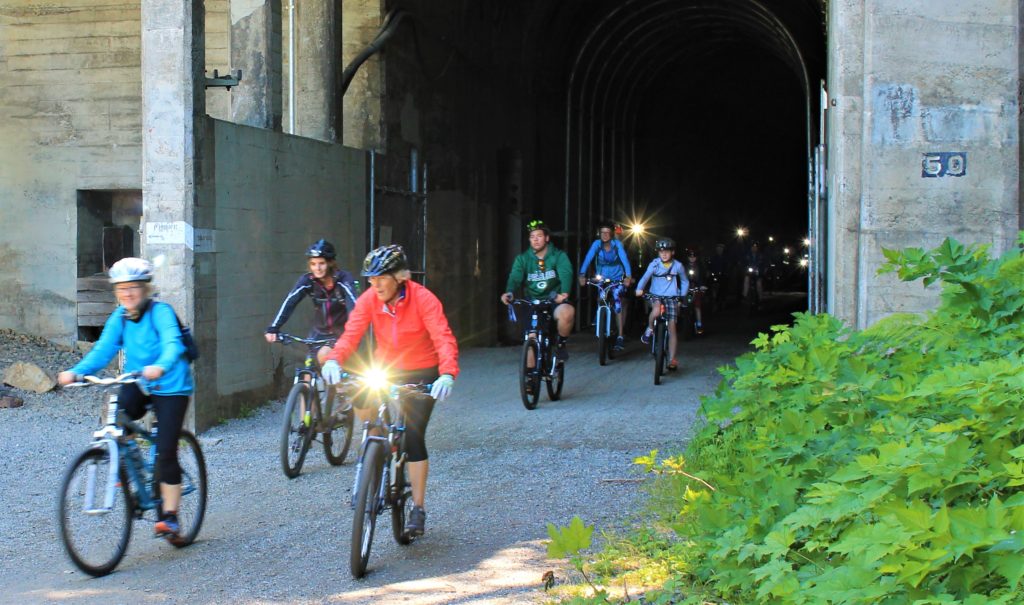 Meanwhile, the state opened most of its trails and parks frequented by bicyclists on Tuesday. List of open and closed state parks and trails.
Although the cross-state Palouse to Cascades State Park Trail reopened to the public, the western section between Cedar Falls and Hyak remained inaccessible. The state has not reopened the Cedar Falls trailheads near North Bend and the doors to the 2.1-mile Snoqualmie Tunnel at Hyak remain closed.
Also, limited parking is available at mountain biking venues at St. Edwards State Park in Kirkland and Dash Point State Park in Federal Way.
The Cascade Bicycle Club and the Mountains to Sound Greenway Trust both offer recommendations on safe bicycling and trail use during the pandemic.