More Americans than ever are saying that they commute to work by bicycle, according to recently released figures from the Census Bureau's American Community Survey.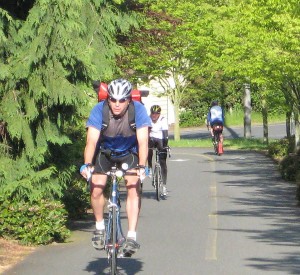 Although the percentage is still low — 0.64% of all commuters in 2012 — the rate represents a 9.6% increase in just one year and a 50% increase if you go all the way back to 1990.
That 0.64% represents 864,883 bike commuters in 2012.
Policy makers, especially those in the top bicycle-commuting cities, should consider this when they appropriate money …