Crews worked frantically on Tuesday to finish up odds and ends for King County's "grand reopening" of a 1.2-mile segment of the East Lake Sammamish Trail at 2 p.m. Wednesday.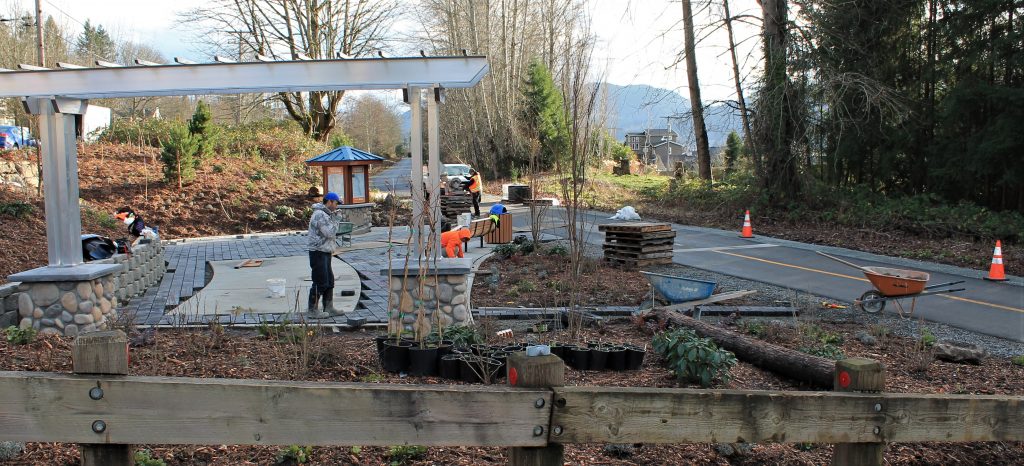 Finishing touches to trail plaza at newly reopened section of East Lake Sammamish Trail[/caption]
The section — roughly between SE 33rd St. and SE 43rd Way in Sammamish — is the penultimate section of the 11-mile trail between Redmond and Issaquah to be upgraded from crushed gravel to pavement.
The extensive work during the year-long closure will be celebrated at 2 p.m. Wednesday at the new Trail Plaza at SE 33rd St. ….