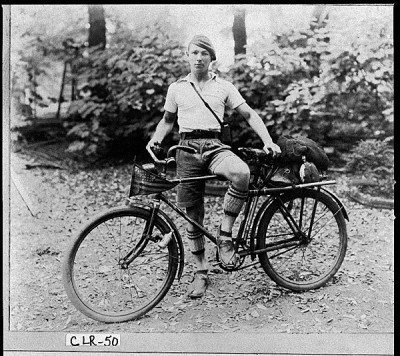 Deep in the bowels of the Smithsonian's National Museum of American History — surrounded by 3 million other national treasures — sits a bicycle.
It's a German-made Reinhardt. The single-speed, 42-pound brute found its way here after traveling 25,000 miles around the world in the mid-1930s as the main conveyance of Fred Birchmore.
Some say he's the original "Fred." It's possible, depending on which definition of the term you use.
A "Fred" can be a do-it-yourselfer or independent-minded cyclist who doesn't follow the cycling styles or conventions pushed by advertisers. However, it also has evolved to describe a neophyte bicycle enthusiast who buys all the latest gear without having much ability. That second definition….