Part of the Olympic Discovery Trail on the Olympic Peninsula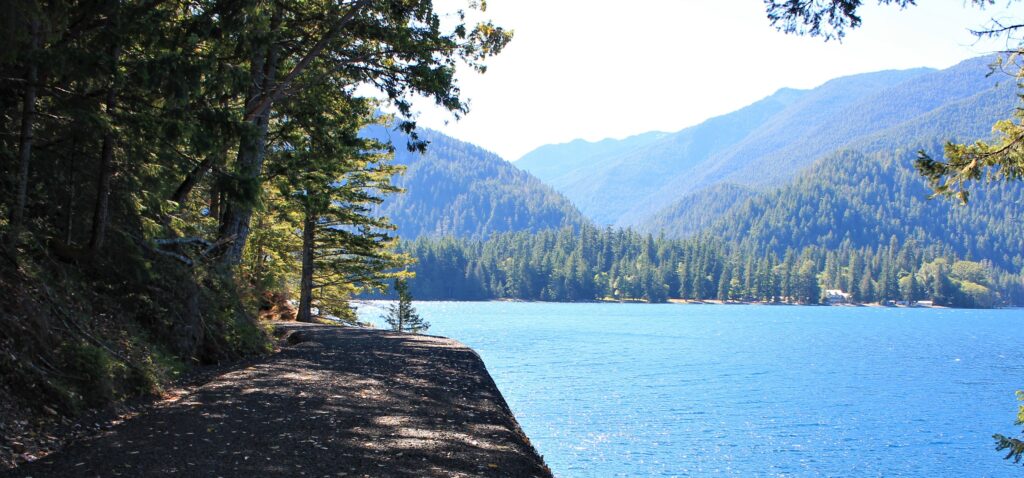 The Spruce Railroad Trail overlooking the remote north shore of Lake Crescent is "open for business" again.
Crews finished the months-long project to pave the trail and reconstruct and reopen two old tunnels on the historic corridor of the abandoned Spruce Railroad that passes through the Olympic National Forest, the National Park Service announced this week.
The completion of the $5 million project means that bicyclists (and hikers as well as people in wheelchairs) can travel a 10-mile length of the Olympic Discovery Trail and avoid a busy and narrow stretch of US 101 on the south side of the lake.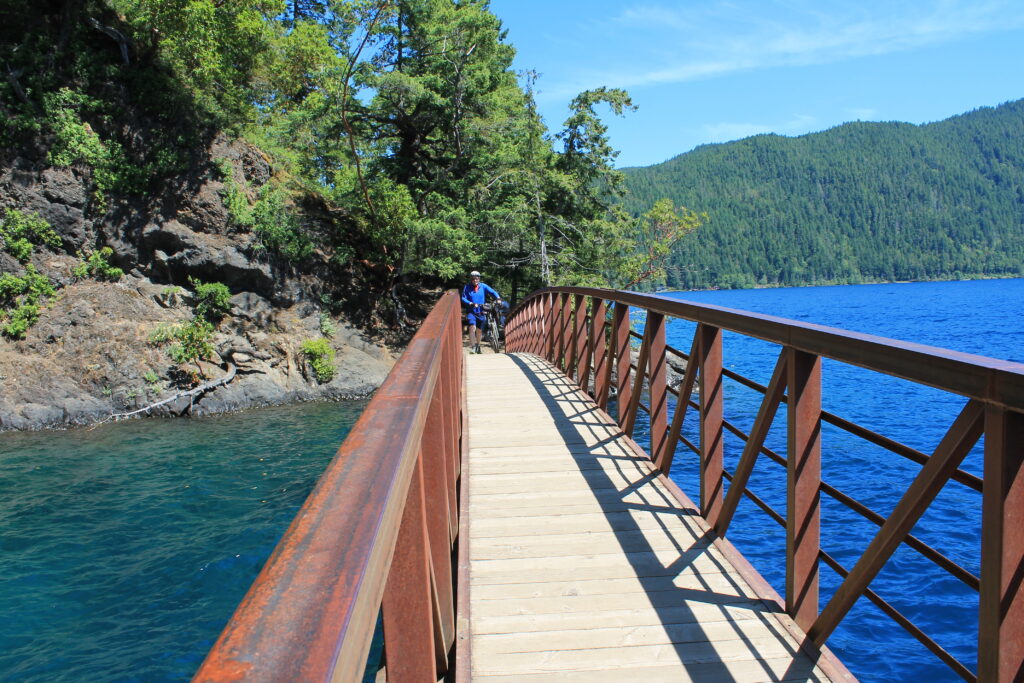 Because of limited access to the remote section, work crews closed a 6-mile section of the trail from March through December.
The Spruce Railroad Trail attaches to the Olympic Discovery Trail at the east and west ends.
The railroad was built in the waning days of World War I to haul Sitka spruce logs out of the forest to lumber mills. The lumber was ideal for use in the construction of biplanes, but the war ended before the timber could be used. The rail line came under private ownership until it was abandoned in the 1950s.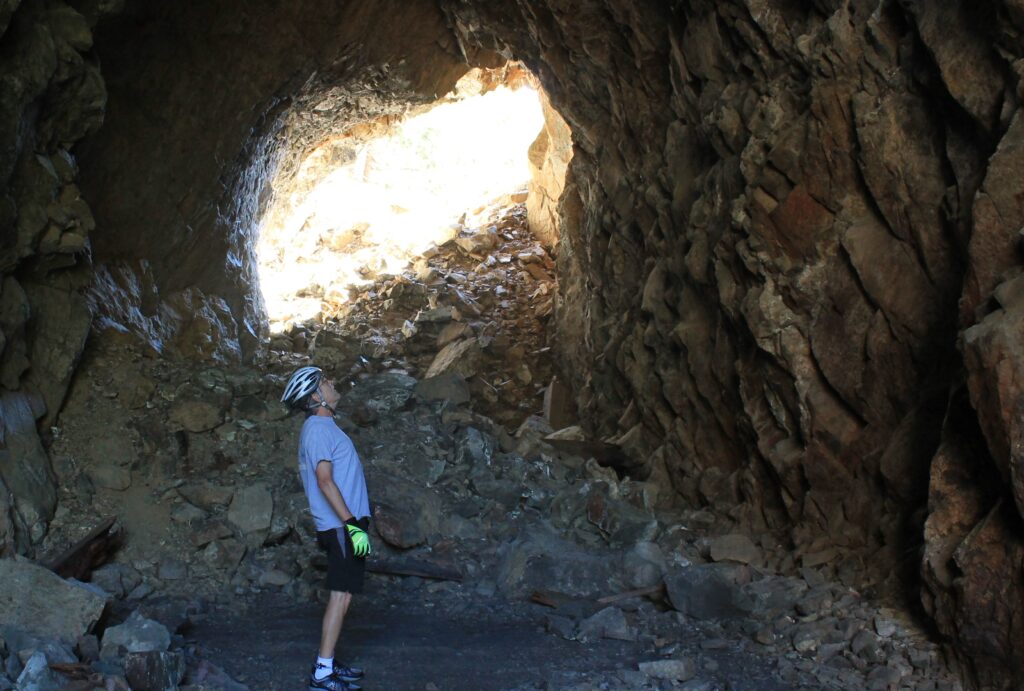 In addition to the jaw-dropping views of the lake and mountains from the trail, two reopened railroad tunnels figure to be major attractions.
Tradition has it that the original owners of the railroad, which carried timber out of the surrounding forest, blew up the tunnels as they closed down the line. Trail-builders subsequently hacked two detours around the tunnels; routes that followed narrow, rocky paths next to the lake and a pedestrian bridge across the "Devil's Punchbowl" swimming hole.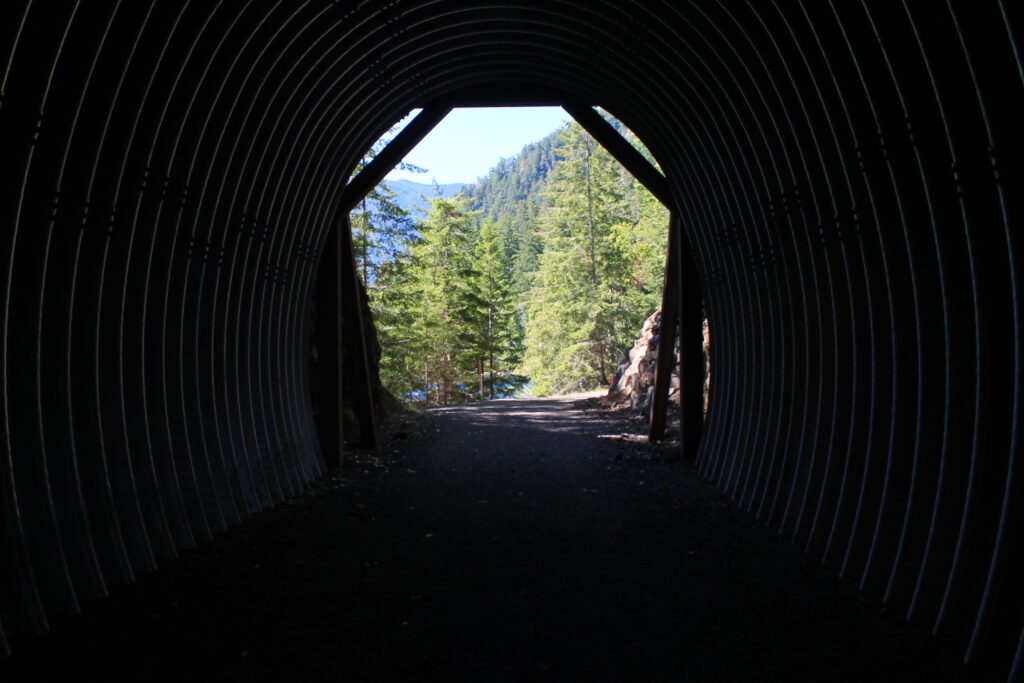 Restoration of the 450-foot-long McFee Tunnel was completed in 2017, according to the National Park Service. It's located about a mile from the Lyre River Trailhead at East Beach Road. The Daley Rankin Tunnel is shorter and located about 2 miles west.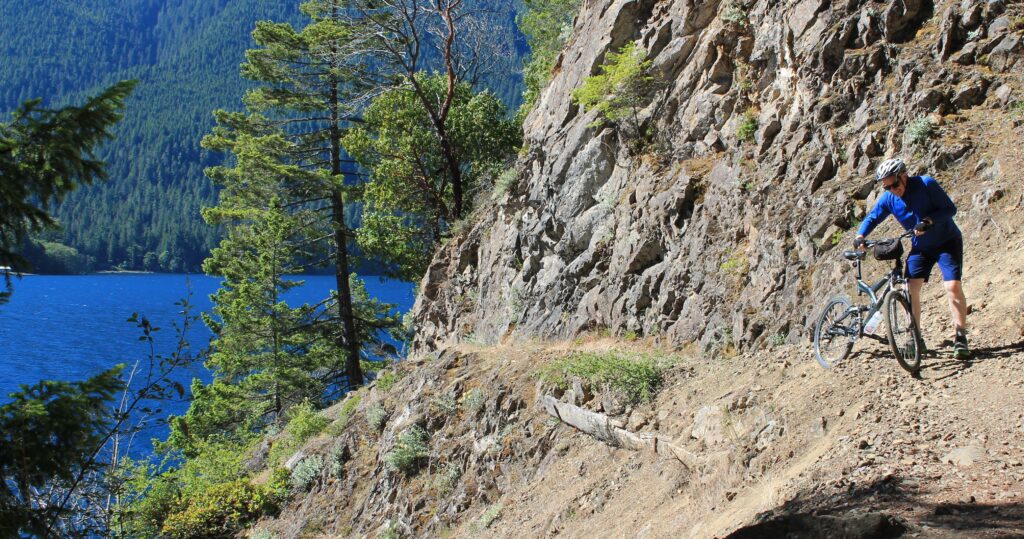 The recent work on the trail finished nearly 10 miles of accessible trail, according to Olympic National Park Superintendent Sarah Creachbaum who made the announcement this week.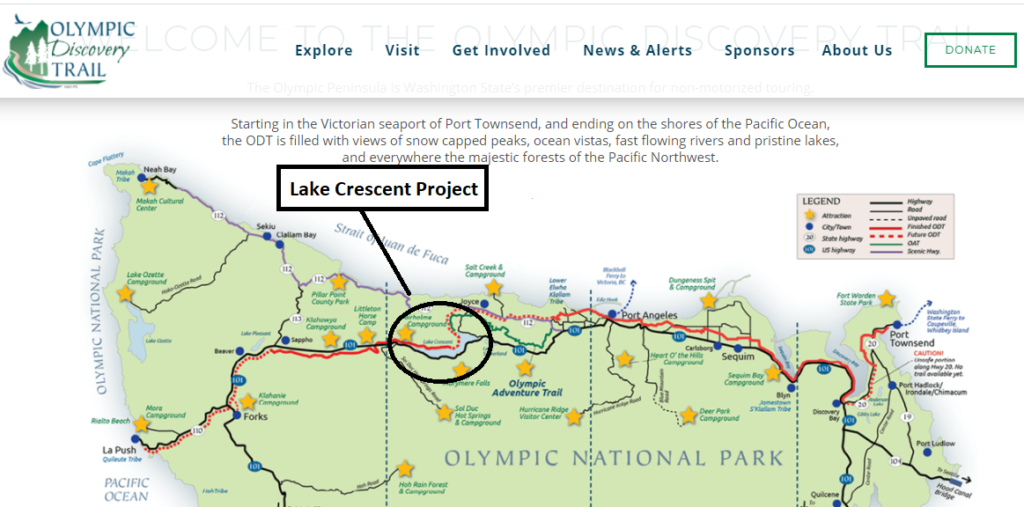 The trail is part of the planned 135-mile long Olympic Discovery Trail that will eventually run from Port Townsend on the Puget Sound to La Push on the Pacific Ocean. In addition to a section heading west from Port Townsend, a long segment is open between Sequim and Port Angeles, as well as the paved section that runs about 14 miles from the east end of Lake Crescent on East Beach Road (the road is temporarily closed) to Cooper Ranch Road in the west.
To anyone making plans to visit next year, consider camping at the Fairholme Campground on the west side of Lake Crescent. It's a seasonal campground, so check the dates.