Chalk up another trail segment opening along the 285-mile Palouse to Cascades State Park Trail in Washington state.
The state parks department announced Thursday that work to the Renslow Trestle across I-90 is complete, meaning that trail users will no longer have to detour around the trail segment between Ellensburg and the Columbia River.
The trestle provides access to the arid trail corridor that passes through the Army's Yakima Training Center. Previously, the old railroad trestle over I-90 had no decking and no railings. The on-road detour on Prater and Boylston roads was winding and had no shoulders.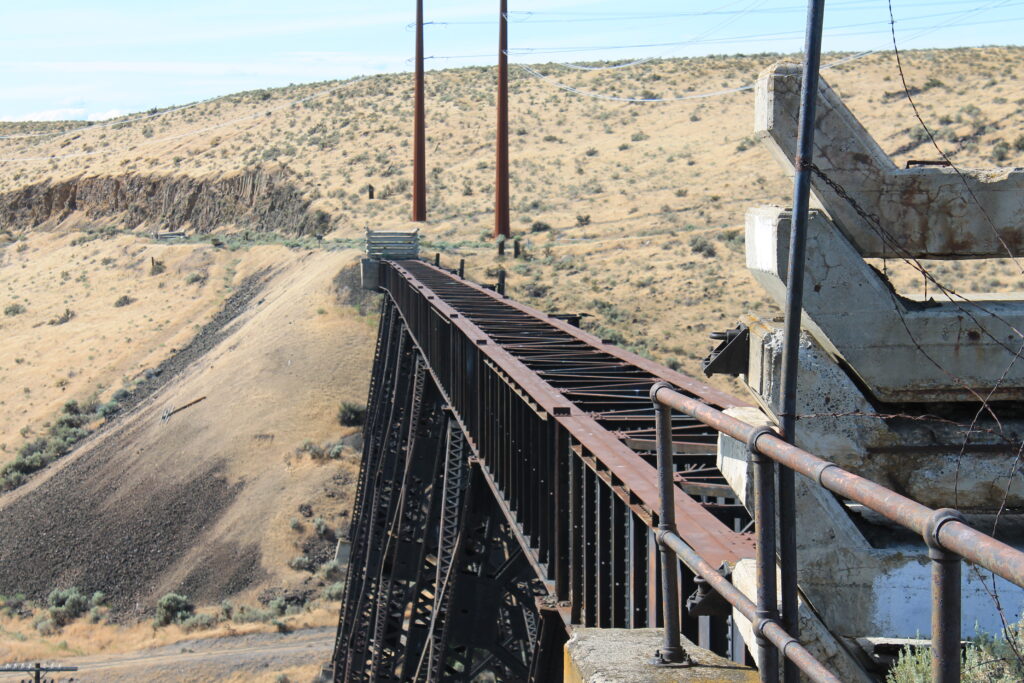 The state notes that reopening the Renslow Trestle completes a 110-mile unbroken trail corridor from the Palouse-to-Cascades Trailhead at Cedar Falls, located near Rattlesnake Lake in North Bend, to the western shore of the Columbia River.
That's where the next gap to the cross-state trail is likely to be reopened. Crews are actively working this spring to reopen the long-closed Beverly Bridge. The former railroad bridge on the Chicago, Milwaukee, St. Paul & Pacific Railroad has been closed for years, forcing trail users to catch a lift across the Columbia on the I-90 bridge upstream at Vantage.
A completion date for the Beverly Bridge reopening is forecast for September. Observers say that reconstruction of the span for pedestrians would provide easier access to the eastern Washington segments of the trail and promote the need to improve trail conditions there.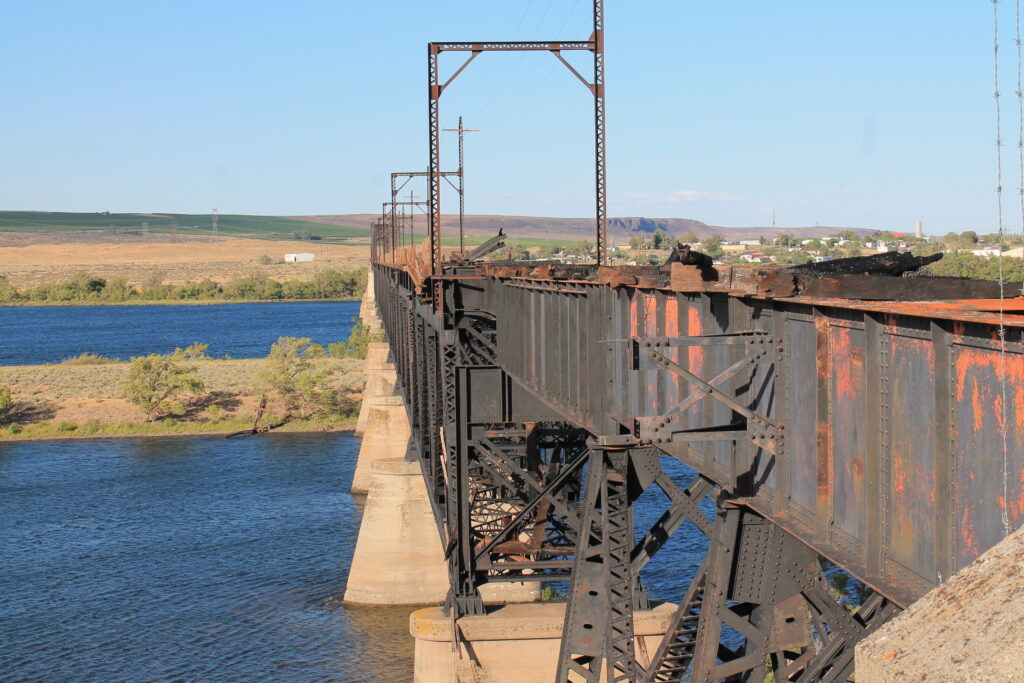 The Palouse-to-Cascades State Park Trail was formerly known as the John Wayne Pioneer Trail before the 2018 name change. It's the western gateway to the Rails to Trails Conservancy's Great American Rail Trail.
The trail starts at Cedar Falls near North Bend and heads east to the Idaho border near Tekoa. The 100-mile-long western section from North Bend to the Columbia River is considered the most developed, and the 22 miles between the Cedar Falls and Hyak trailheads get the most use. The 2.2 mile long Snoqualmie Tunnel is considered one of the trails highlights.
The Palouse to Cascades Trail Coalition has been lobbying to improve the trail and close its gaps.