Work started this week on a long-awaited pedestrian bridge on the Willapa Hills State Park Trail over busy WA 6 in near Chehalis in Lewis County.
The pedestrian bridge will greatly improve safety at the WA 6 crossing, a high-speed highway with heavy traffic. Currently, a paved section of trail ends in deep gravel at the crossing to slow bicyclists down, then directs them across a crosswalk..
The construction at the site was scheduled to begin May 3, and last for approximately a year until Spring 2022.

There is no detour around the construction site, so the trail is closed between Cabe Road (about 2.5 miles west of the Chehalis Trailhead) and a trestle over a creek at Mile 3.5. Riding on WA 6 is not recommended, as there is no shoulder.
To avoid the closure, it is recommended to use the Adna Trailhead, located at Mile 4.3 at the Dieckman Road crossing.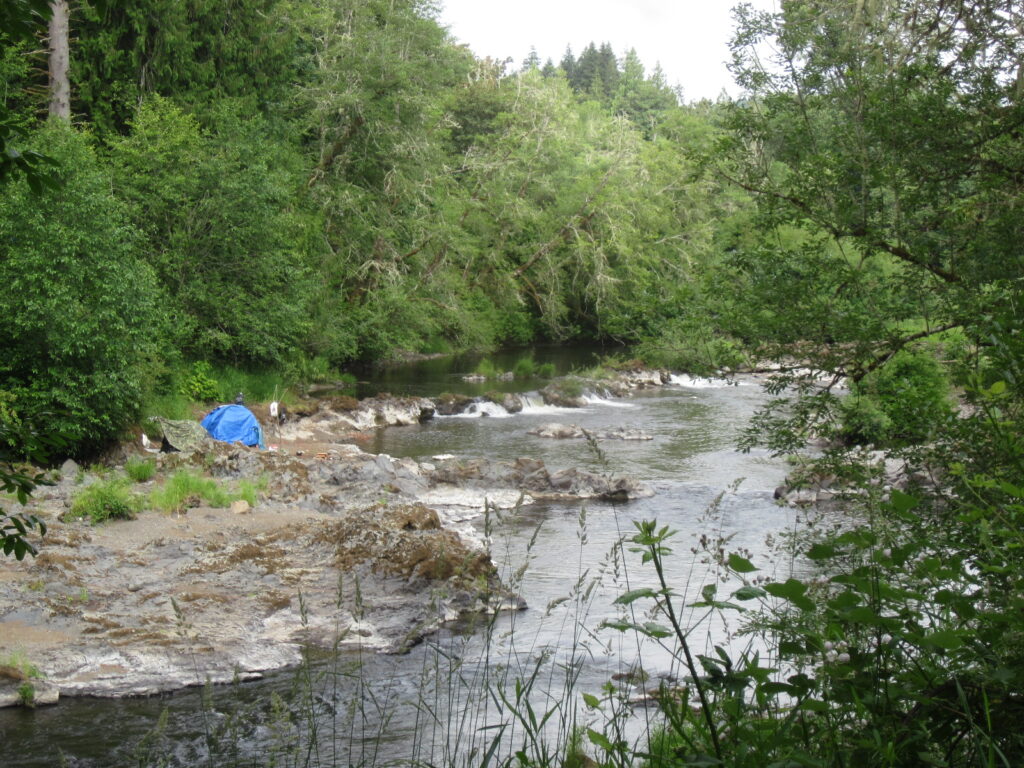 The rail-trail runs for 56 miles westward from Chehalis, crosses Lewis and Pacific counties, and ends in South Bend on the Willapa River inlet on the Pacific Coast.
The segments at the Chehalis and South Bend are paved, but the middle section is crushed rock and dirt. While the Lewis County section is in better shape, the trail is in deteriorated condition through much of Pacific County, where several short trestles are missing.
The Willapa Hills State Park Trail has undergone increased popularity in recent years.
The trail and many trestles along the route were damaged or destroyed during heavy flooding in 2007. Languishing for nearly a decade, the trail got an influx of state funding that has resulted in improved trail surfaces and renovation of several trestles in Lewis County.
The community has organized the Ride the Willapa trail ride for the past few years to draw attention to the area, although the ride was cancelled due to Covid-19 protocols in 2020.
Willapa Hills State Park Trail website