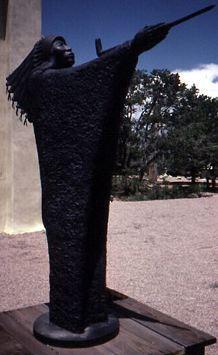 SANTA FE, N.M. – I seem to keep repeating this in my journal — "this place reminds me of Annapolis."
Of course Santa Fe doesn't really remind me of Annapolis, but there are aspects that are similar. Same with Taos, Ouray, Ste. Genevieve.
Santa Fe is steeped in the Hispanic culture, Annapolis isn't. Annapolis sits on the shores of the Chesapeake Bay. Santa Fe sits at the foot of the Rocky Mountains.
The similarities? Neither are the largest cities in their states, but they are the state capitals. Both have campuses of the liberal arts St. John's College. A large part of their economies are based on eating and drinking and partying downtown …